2018 | 2017 | 2016 | 2015 | 2014 | 2013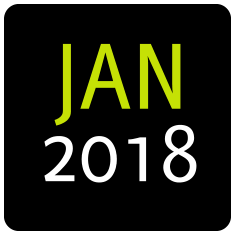 So here we go again...
January, again! Firstly Happy New Year, I hope you all had a well deserved break and are ready to get back into it?! Another 365 days of fun ready to be had - well that's the hope anyway!
I spent a slightly chilly but pleasant New Years day at North Cave Wetlands to get some fresh air and to get back into the swing of things, rather than sitting watching films and eating the oh so plentiful leftovers - nice as it is but I'm sure you'll agree there's only so much you can eat!
So nice to be back out there and with it being winter, a completely different set of birds to those that are there during the summer months. There were rumours when I arrived that there was a sparrowhawk around but, sadly, I didn't manage to see him - which, to be fair, is also the norm for me. That said, there were plenty others to see; egrets, Highland cattle, herons and swans as well as plenty others.
With out doubt though, the highlight was when I was packing away. A robin came and sat within 2ft of me and just sat there watching me packing my stuff up. He didn't even bat an eyelid when I opened the car door and got my camera out and rattled off 20 or so shots. Great end to the day as I never really seem to get a picture of a robin I really like! A few from today are below.
I've also included a few shots from the very brief spell of snow we had in York - not quite enough to rival the 6ft of snow dumped in the USA but enough to make my bit of the world look a little different and a bit more festive.
Enjoy the photos and as always this year, I'll be keeping the website up-to-date with images, so feel free to keep popping back. I've also been filling the diary for 2018 so if you have an event, gig, commercial venture or sports event you would like me to cover, please drop me an email or give me a call and I'd be more than happy to have a chat with you.
Thanks all and happy new year!
If you have an event you would like me to attend, why not get in touch? From sports meetings to corporate, private or fundraising events, I'm more than happy to hear from you and to discuss your requirements. Click for details