2021 | 2020 | 2019 | 2018 | 2017 | 2016 | 2015 | 2014 | 2013

What an excellent year...
So, what a year I've had in the world of motorsport. It all started back in April when I popped down to York Autograss (where I hadn't been for 20 years) to see what photographing cars is all about - from that point on, I was addicted. This was what I wanted to be doing.
I found the other local clubs, Yorkshire Dales and Scarborough and started going to those too. Then, amazingly, I started to sell a few of my images which allowed me to continue to go to the meetings as well as go a little further afield. Well, ok, Nottingham and Trent clubs aren't a million miles away but still, you get what I mean.
Below is a photo from one of the first meetings I went to at York. Needless to say, it was a tad wet and muddy that meeting.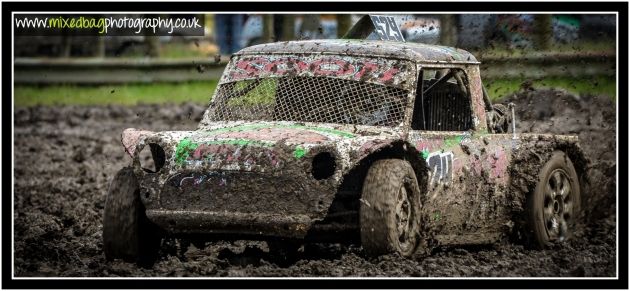 As well as the Autograss I have been covering Rallies which have seen me standing in cold, wet forests at 7:30 in the morning taking photos of cars hurtling past me at god only knows what speed. Believe it or not, this was a more relaxed way of photographing motorsport as the cars are about 30 seconds apart giving me time to think about the next shot, with autograss it's full on from the time you get there until the time you leave. Much more frantic.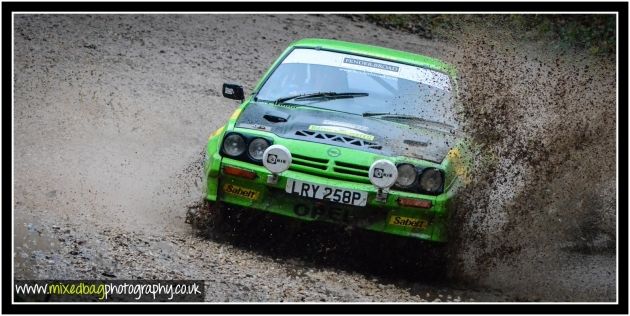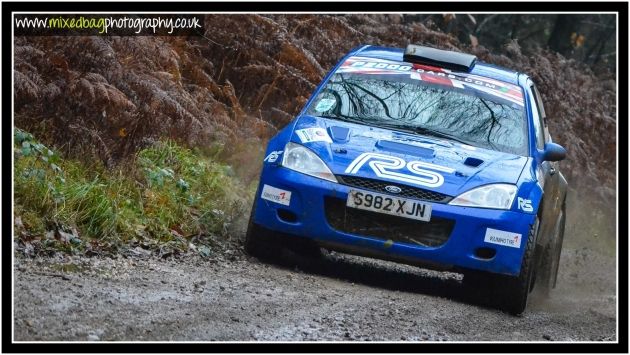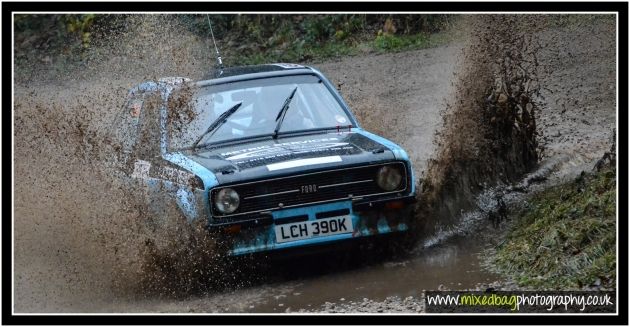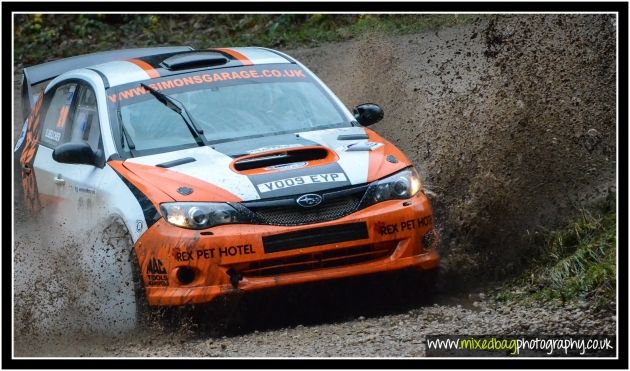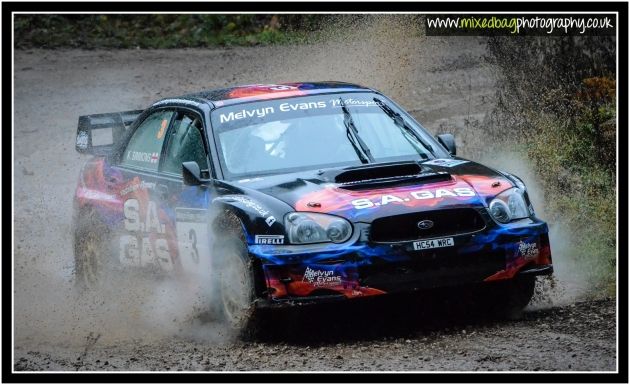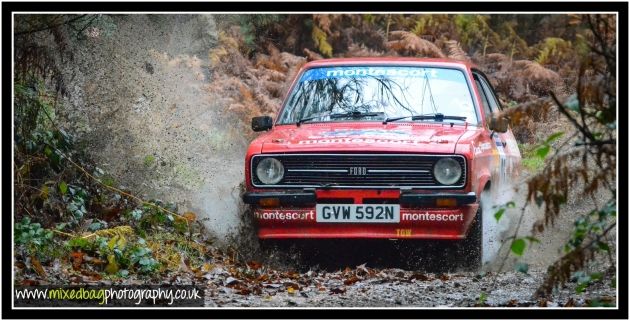 A trip to Nottingham Autograss towards the back end of the season saw the Winter Series which was great. A little mini competition which was really well attended by both drivers and spectators alike. As you can guess, through the autumn and into winter it was slightly wetter than the summer meetings which made for some great photographs, plus, it didn't feel like I had inhaled half a dusty field when I got home.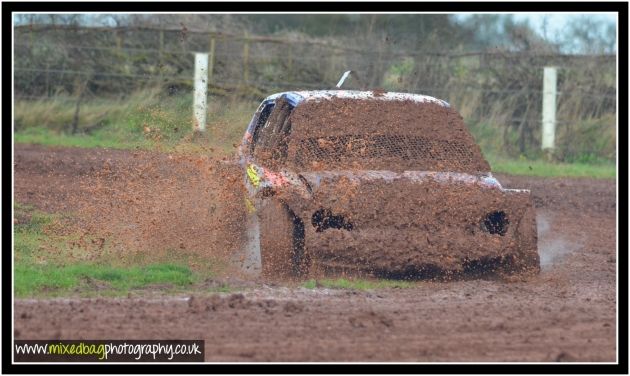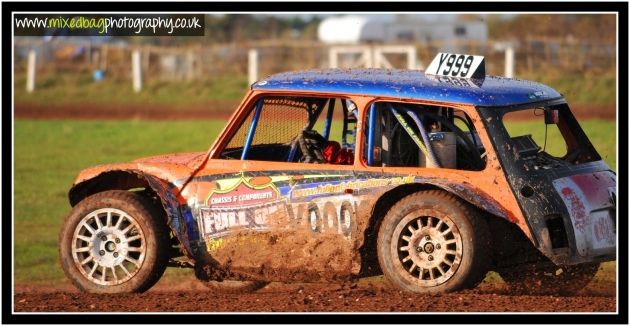 With Autograss and Rally covered, Rallycross was next on my to do list. I always loved it when growing up (when terrestrial TV used to show motorsport) so the chance to stand in the middle of the track taking photos of these guys was something I didn't want to miss. It certainly lived up to my expectations too, the whole event was superb to watch. I have covered both Croft and Blyton Park and look forward to the season starting again in 2015.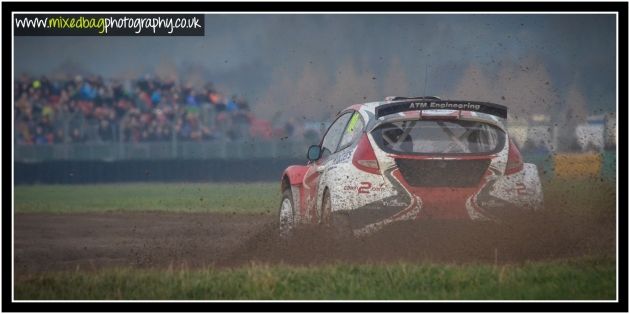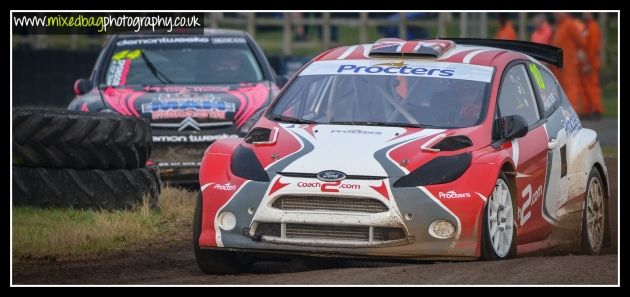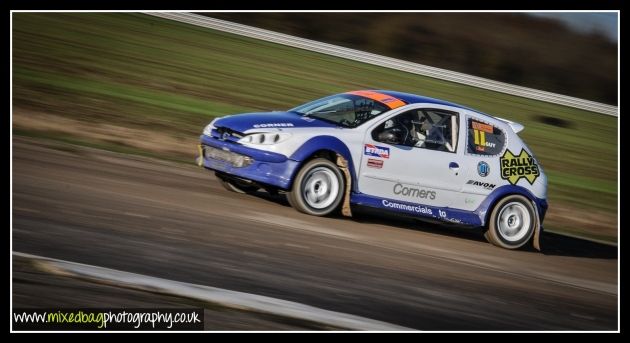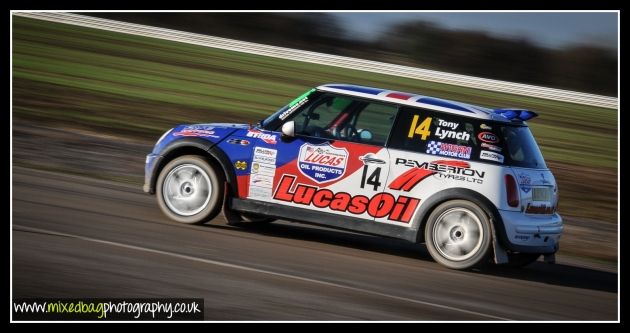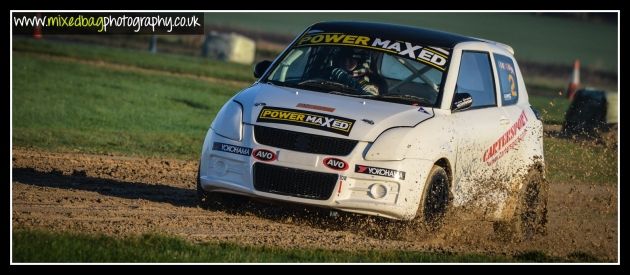 Yorkshire Dales hosted the 5th round of the British Autograss Series as well as the Yorkshire open. Both were superbly well attended by both drivers and spectators and had some competitive, exciting racing.
If you are thinking about going along to an autograss meeting, I would recommend any meeting but to get a full flavour of Autograss one of the bigger meetings is a must. York Autograss will be hosting a round of the British Autograss Series as well as a round of the UK Nationals and Yorkshire Dales will be hosting the Ladies and Juniors Nationals too. I urge you to attend and £10 for an entire days racing is well worth it.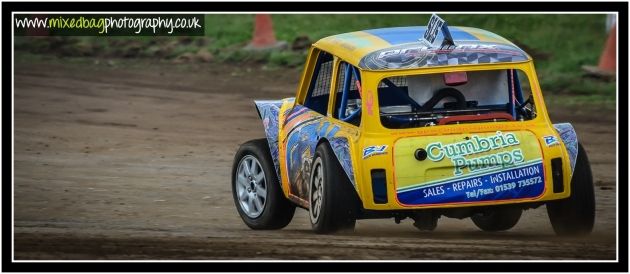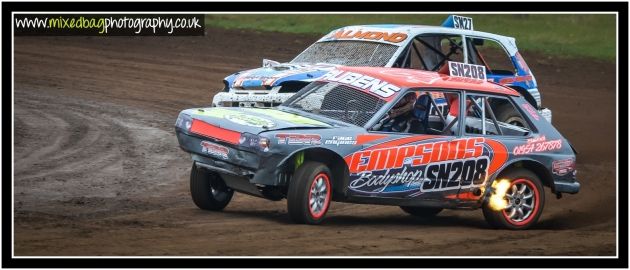 The last and one of the most entertaining rounds of Autograss was held at Scunthorpe speedway (home to the Scorpions). A great meeting which was well planned and continuous racing from start to finish, with the last few races being held under flood lights. Well worth keeping an eye out for the 2015 meeting, I'll certainly be making the journey again.

My full motorsport folio can be found here.
All images are can be supplied in high resolution and are available to purchase for both personal and commercial use. Details are here
I would also like to say a huge thank you to everyone who has taken the time to make me feel welcome at all the meetings I have been to and of course a special thank you to those that have purchased images throughout the season. It really has helped me get to many more meetings and event than I was expecting to.


Autograss meeting at Eddie Wright Stadium
Well, if that wasn't the most entertaining and different Autograss day I've had in a while I'll eat my hat - if I wore one that is. Every year the Autograss guys and girls meet up at Scunthorpe Speedway stadium (Eddie Wright Stadium) for something a little different. Yes, it's still an oval but it's shorter, completely different surface, more cars per heat and it's an evening meeting under the lights; plus the early practices are something to behold.
Its was like the open races at normal Autograss meetings but with more cars and a lot more determination. These weren't practices, these were proper races, with everyone battling to get into first place. Rolling starts made it slightly fairer too as there were anything from Class 1's right up to 7's and 8's in the same session.
One person who seemed to get to grips with the track quite quickly was Paul Watson in his Y21 Class 5 car. Watson appeared to have the whole idea of the rolling start sewn up too and with the little fiat running perfectly, diving up the inside, outside or middle seemed a breeze when the green flag went up.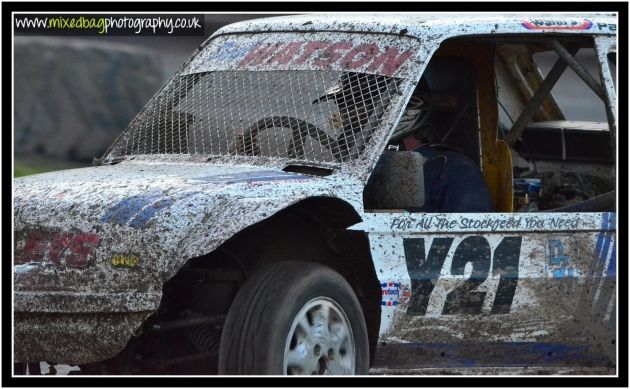 Of course, as always with Autograss there were a fair share of thrills and spills and with this track being smaller and narrower than the drivers are used to, the action came thick and fast. It wasn't long before a massive tractor tyre jumped out in front of one of the cars and the enevitable happened. Who needs to go round on four wheels anyway when two will do! Having said that though, it has been pointed out that the rear wheel could be off as well making this actually a one wheel action shot rather than two.
It goes without saying though as always, thankfully no drivers were hurt in the making of this photo and shortly after it returned to all four wheels and actually went on to take second. A good effort worthy of a pat on the back!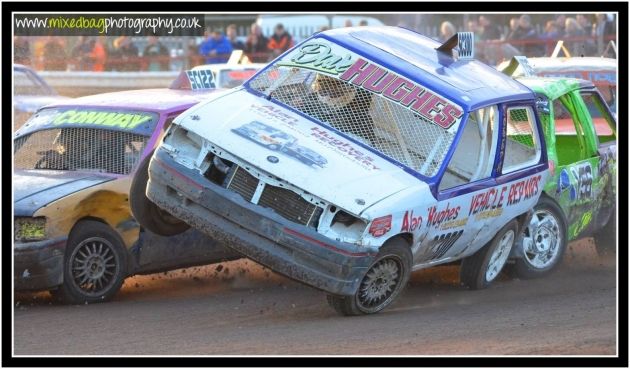 It wasn't only grassers that came out to play as there were a fair few hot rods too. Now, I can't claim to know much about these (although I may start taking more of an interest) but they certainly put on a good show. They had a full heat to themselves but also mingled with the autograss cars in some of the heats too. In fact, one lad racing in the juniors, was only 11! ELEVEN! He could certainly handle his car though as I'm guessing he really wasn't used to having to look out for the Junior Specials buzzing past him! Well done young man.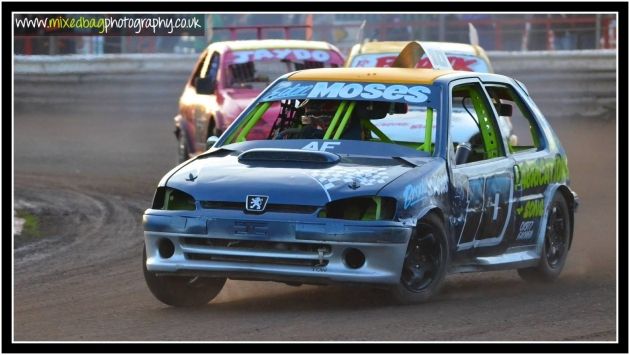 The nice thing about the whole event was that there were so many people there that I have been photographing throughout the season. Some had brought cars and some had only come down to spectate but it was a great atmosphere and brilliant to see so many come down for it.
A couple of the Class 8's which I have photographed before were there too and I managed to add them to my portfolio of images that I am happy with.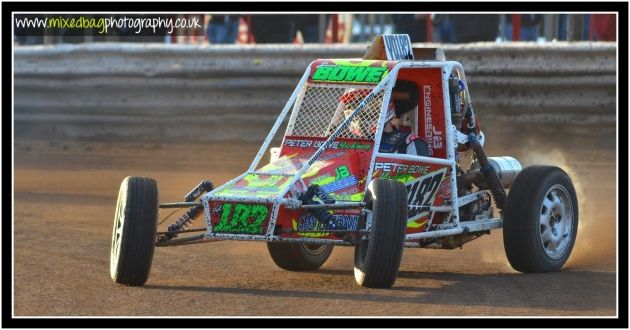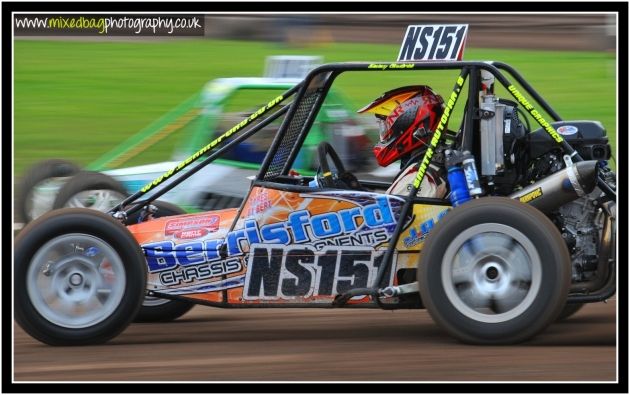 Lastly, I'd like to share this with you. What's that? It's blurred? Yes, yes it is. Why? Because it was at this precise moment that my brain told me to stop taking photo's and start running. This car was rolling towards me at a reasonably quick pace and I wasn't entirely sure if it's intentions were to leap the protective barrier and try to land on me. So I did the sensible thing and legged it. This, people, is what I go through to bring you the photo's you like. Ha.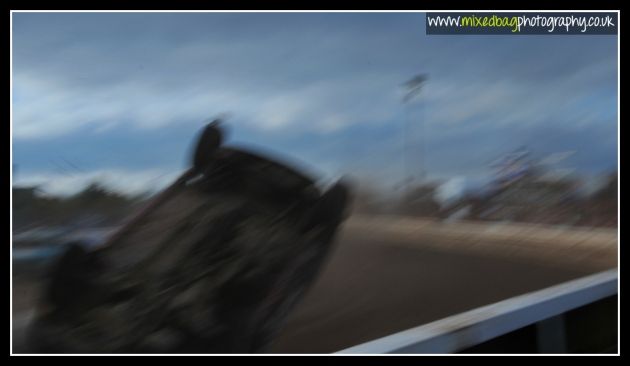 Full portfolio from the meeting is here.
As always, all the images are for sale so if you would like to buy one (or more) the prices are here


York Autograss final meeting
Sunday saw the end of a long season for York Autograss members and what a superb meeting it was too with full grid of classes and a couple of special races half way through the day.
Jody Lovatt, with York car Y477, hasn't had a perfect season but this proved to be one of the best meetings with 2 heat wins and a win in the final too. The mini was flying all day and fought off some strong competition throughout. Class 1's are the entry level to the sport but that doesn't mean they are entry level drivers, far from it. Hard, competitive driving from them all makes a win all the sweeter.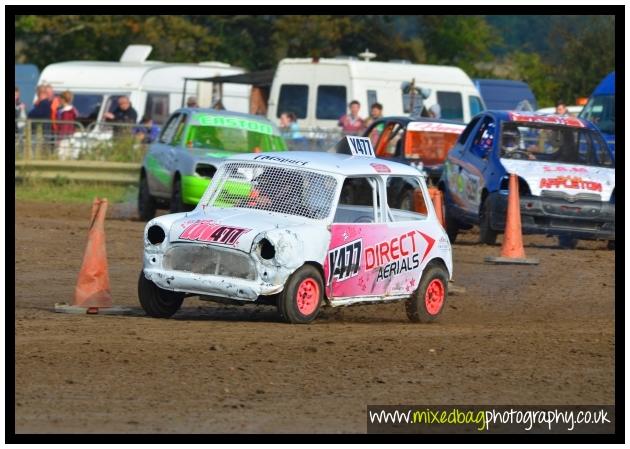 Two full grids of stock hatch (notable with the absence of a couple of the usual suspects injured in BAS or with engines that had given up for this season) always prove entertaining and this meeting was no different. Incredibly close racing as always it was the Scarborough S444Y car that was the one to beat. Dave McConnell was on true form and stomped to heat wins and the final.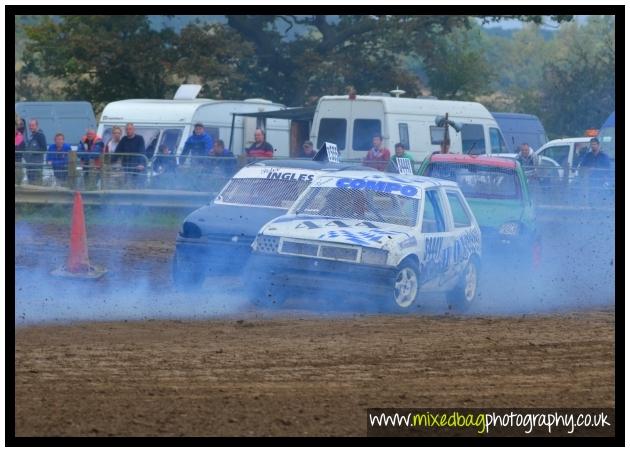 A good show of Class 4's also proved to be entertaining and York car Y216 driven superbly by Brad Ellison saw him take the win after 3 tough heats. Plenty of paint swapping throughout the heats as is normal with Class 4's but Brad managed to keep on track and take the 4 wins.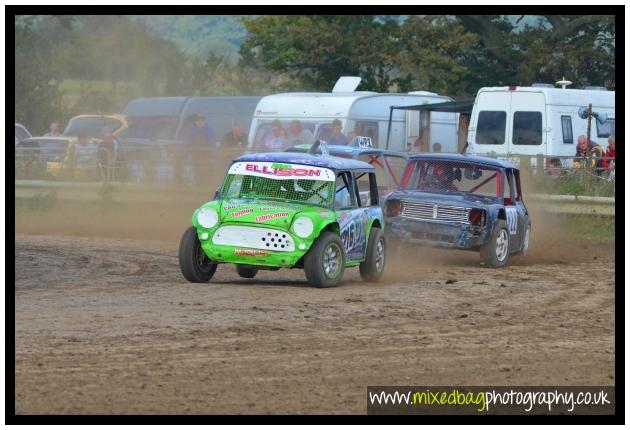 Moving through the classes, the Class 5's are the up to 1420cc, modified engine class and boy are these a step up from the 4's. This is generally where the power starts to show and being on the start line taking photo's starts to become slightly more dirty. Tony Procter's Scarborough car S28Y proved to be too strong for the rest of the field and stomped to a superb win in heats and the final.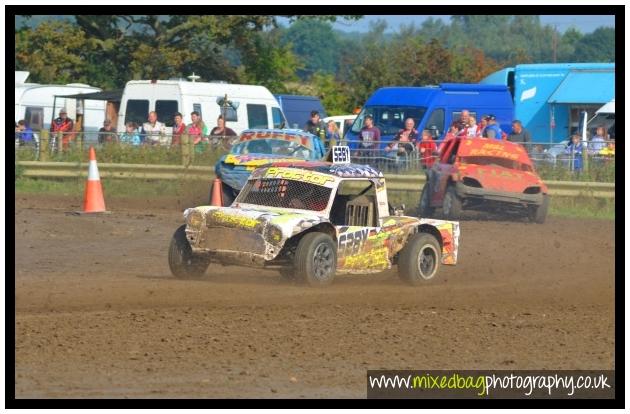 The 7's are the class before the specials and with the nickname Super Saloons, these are the fastest standard looking cars and some of them are spectacular, in fact no, all of them are spectacular and dare I say it, the ones the crowd love. With a minimum engine capacity of 1421cc these single or twin engined beasts can get up to 70 or 80mph before the first corner and that's no mean feat from a standing start. Missing from the line up was Y61 Daz Nutter after his horrific accident at the BAS round at Yorkshire Dales. The good news is that he is doing well and I would like to take the opportunity to wish him a further speedy recovery. Also missing was BAS winner Mark Grice in his Y34 car but this didn't take anything from the spectacular entertainment provided by these guys and girls. A superb drive from Michael Barrett in the Y12 car saw him take the win in the final but it certainly didn't come easily, no win is easy in the Super Saloons as competition is fierce.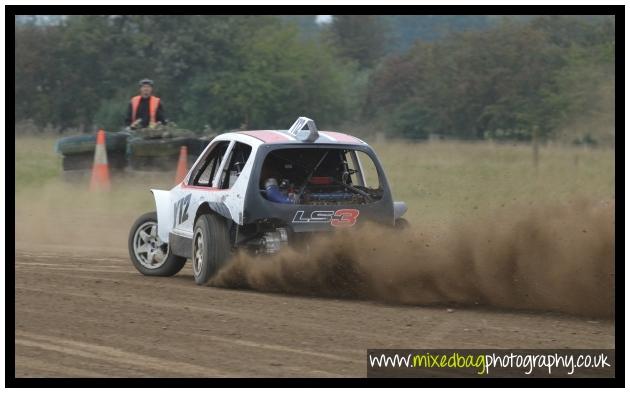 I have to say though, forget your high powered Super Saloons and Class 10 specials, the race of the day had to be the Junior Champagne race. Nineteen junior saloons and junior specials on the track at the same time with the first to the line taking the win. I am always impressed by the control these youngsters have (don't forget they range from 12-16) but in a race with so many other saloons and added to the mix the specials, they all handled it superbly. If you ever get to see one, the entertainment value goes through the roof and it would take a hard person to say they didn't enjoy it. Taking the win though was Junior Special Y37 after weaving through everyone else in the field from the back (specials start from the line, saloons start from the finish line). Determination was the key and it paid off. One final note, the winner gets a bottle of coke, not champagne! It just has a better ring to it!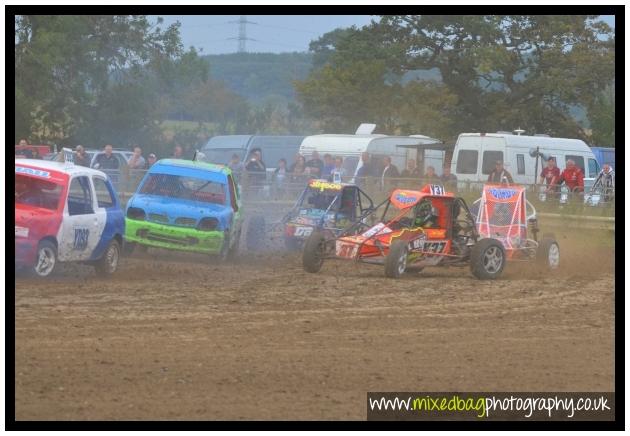 Full portfolio from the meeting is here.
As always, all the images are for sale so if you would like to buy one (or more) the prices are here


Nottingham UK Autograss Championships
Saturday 12th July saw the UK Autograss Championships being held at Nottingham Autograss Club. What a great track and club, really friendly and well run. I'd also like to say thank you to the Boaden family I was stood near who were there to support their son racing and to marshall, really friendly and made a cracking cup of coffee! The weather was superb too which always helps although a bit more wind would have been nice to stop the dust hanging around.
As always with Autograss, there was some good close racing which always makes for good photos. There were a couple of rolls too which I have posted below - everyone was fine although probably a little sore, which shows how good the safety is on these cars.
Below are a few of my favourites from the day and the full portfolio is here.
As always, all the images are for sale so if you would like to buy one (or more) the prices are here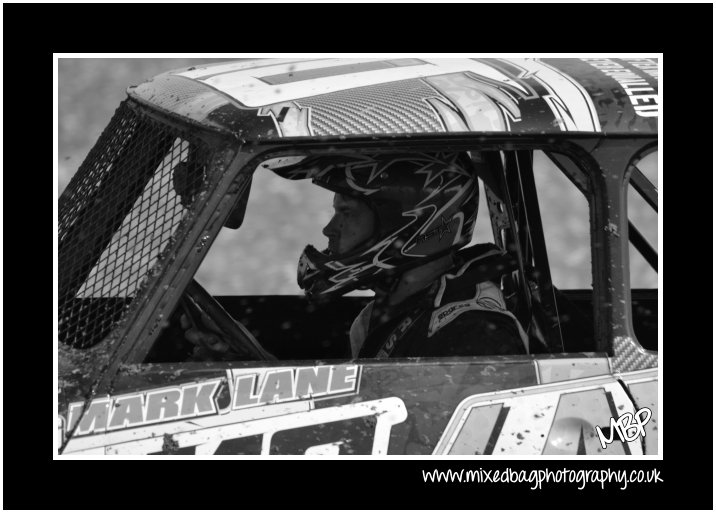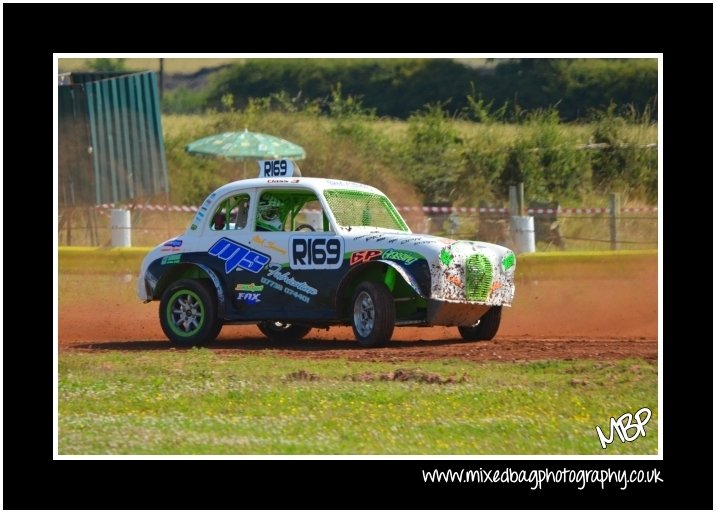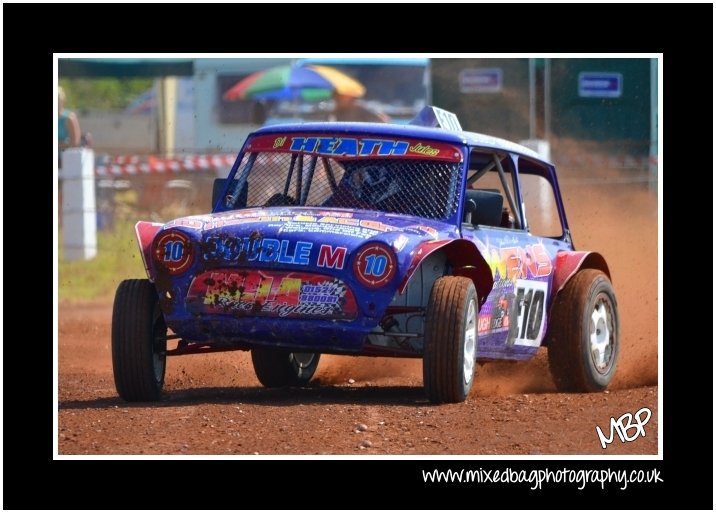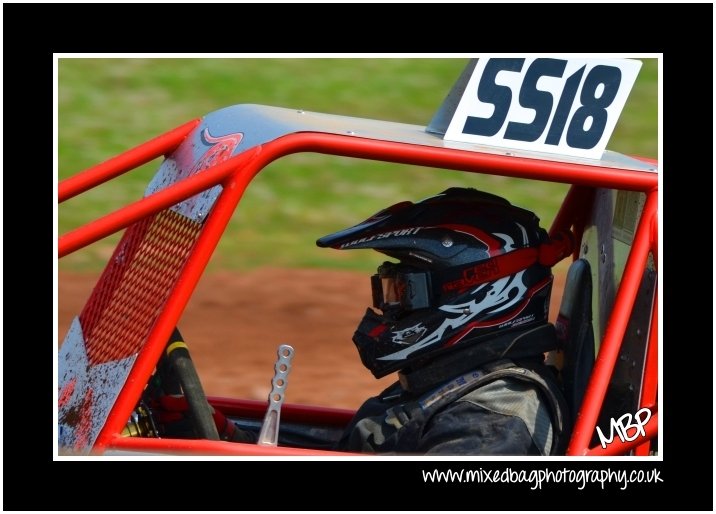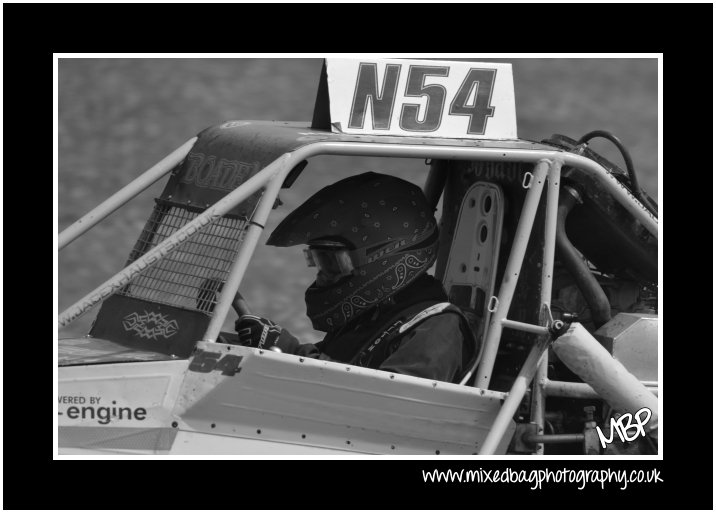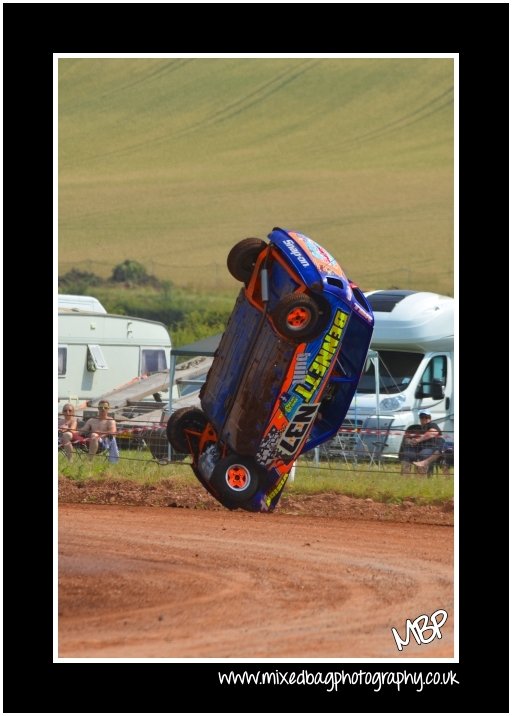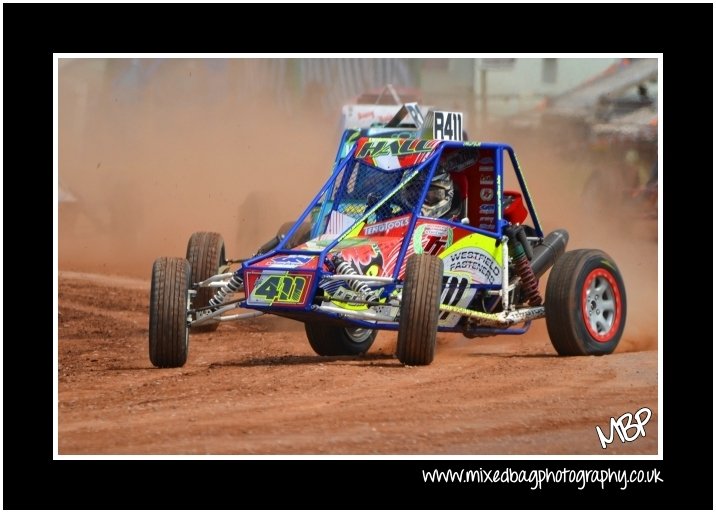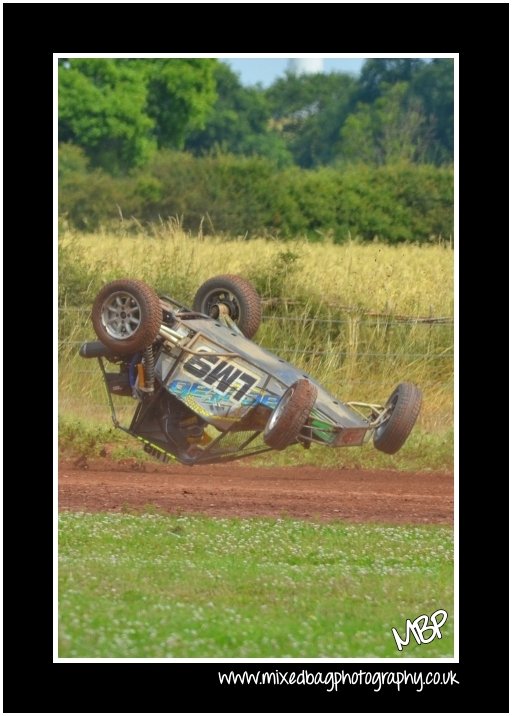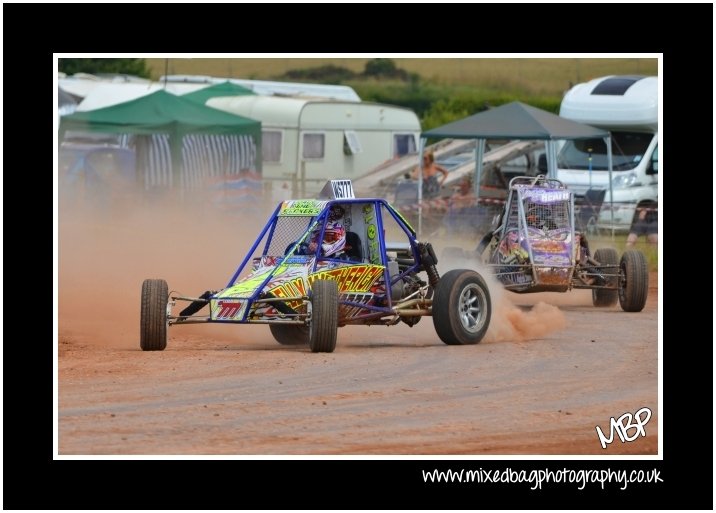 June Autograss coverage
I have been following the Autograss series around and have been to York, Hunmanby, Yorkshire Dales and more recently took a trip to Trent clubs. It really is a great motorsport to watch and take photos of as the racing is non stop and the atmosphere at the meetings is friendly as are the drivers.
There have been a fair few thrills and spills along the way too, most of which end with nothing more than a battered car and a bruised ego! Sadly there was an incident at the Stock Hatch Nationals at Scarborough in which a couple of Marshalls were hit, one of which was in quite a bad way. Now, having only recently got back into following the sport this season (after a twenty year or so break) I cannot claim to know Vicky and Slim Appleton who were the two involved, however having seen them both racing and photographed them, I couldn't help but feel like I knew them, albeit from behind the lens. Fortunately Slim was out of hospital quite quickly but sadly Vicky is taking a little longer. The feeling of sadness was noticeable on facebook with the huge support for both of them and of course the drivers involved in the accident. I would like to again wish all involved a speedy recovery and hope everyone will be racing again as soon as they can.
Back to the photos, there are a few from the various recent club meetings and the full portfolio is here.
All the images are for sale so if you would like to buy one (or more) the prices are here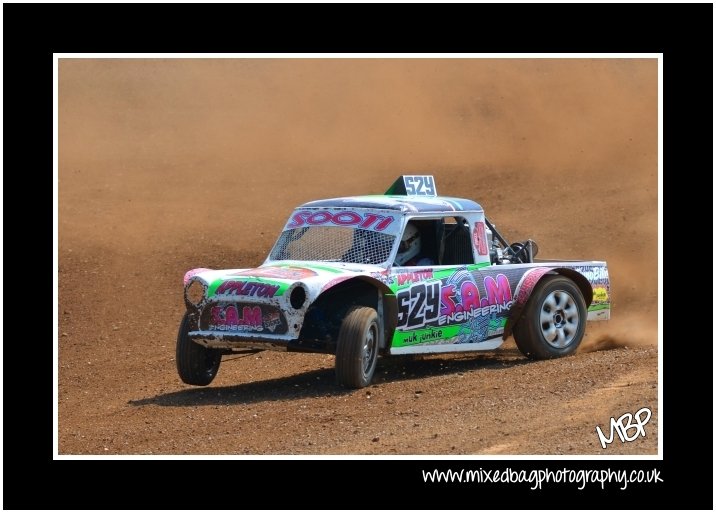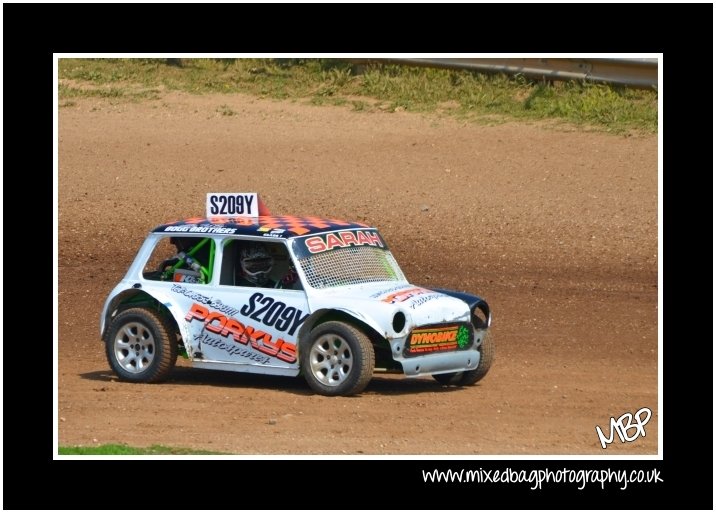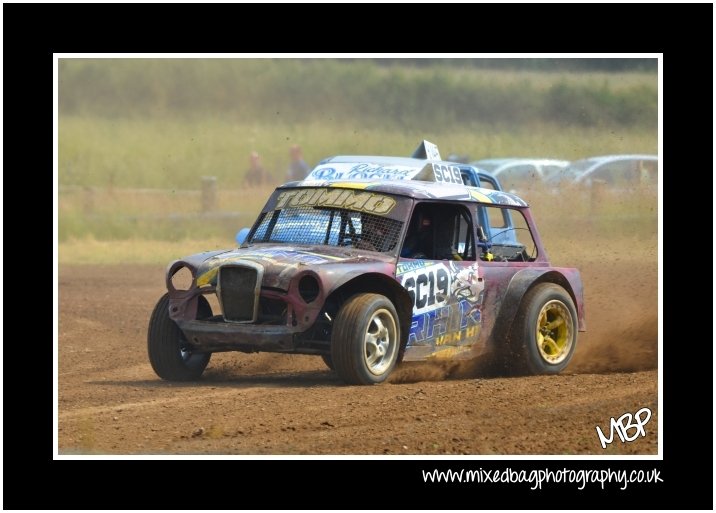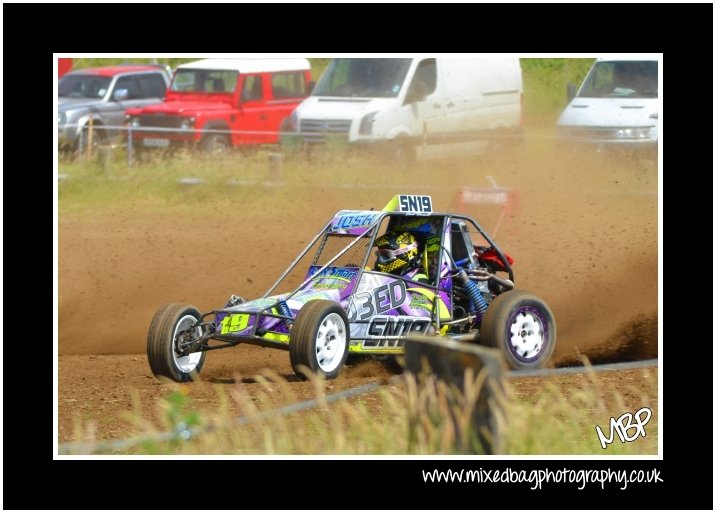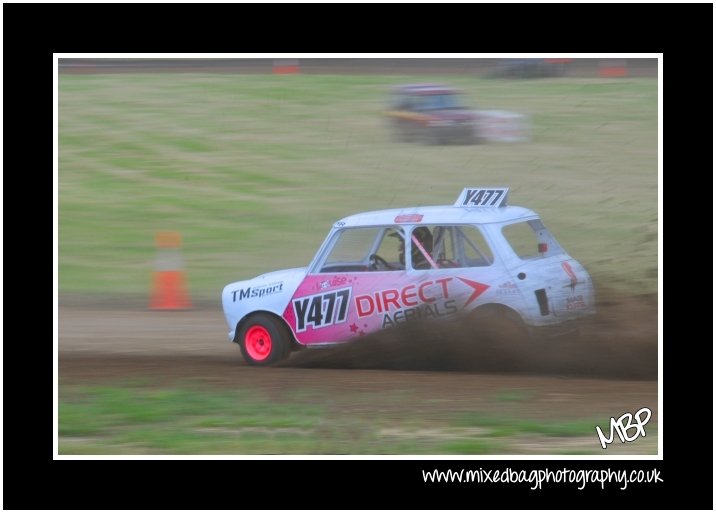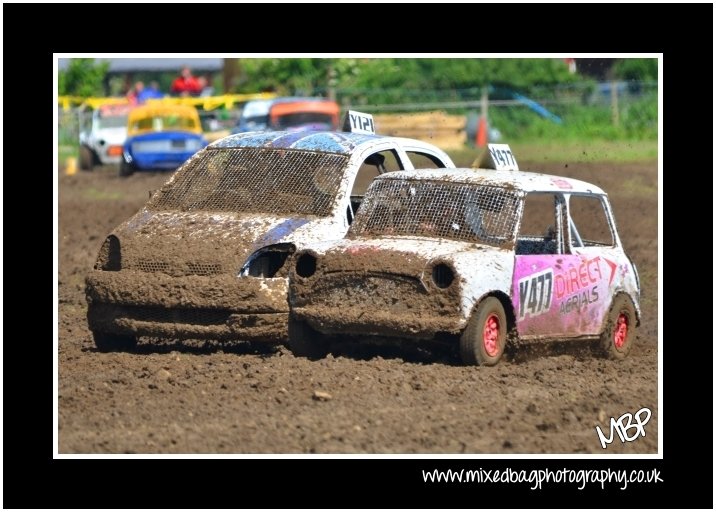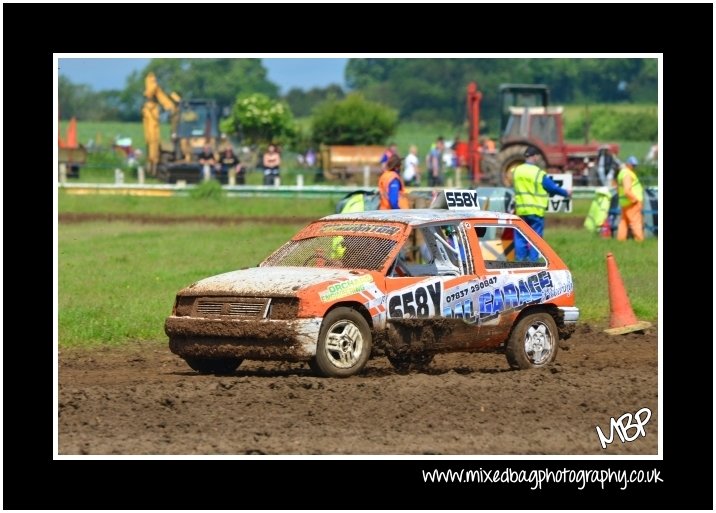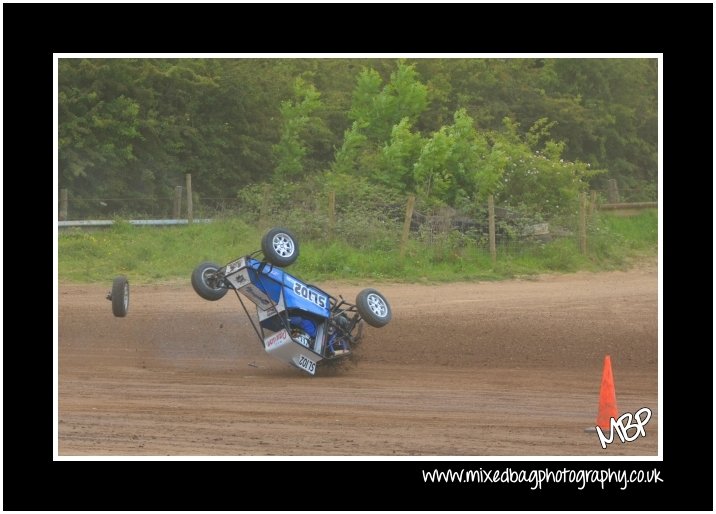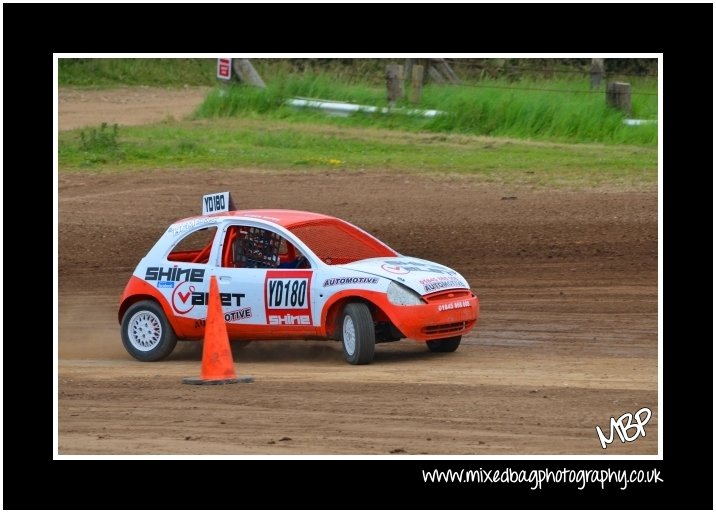 Motorsport
As you may have seen through Facebook and Twitter I have started doing a little bit of motorsport photography and have started with Autograss at York and Yorkshire Dales Autograss clubs.
I used to go to York Autograss when I was younger and loved it! Fast cars, the odd crash and getting covered in dust was just awesome...and still is! Autograss is great fun to watch, it's kind of Indy cars but on mud and has it's fair share of thills and spills too.
There are meetings somewhere virtually every weekend and extends right across the country from Kent right up to Scotland and everywhere in between. I certainly recommend going to see one of the events and to top it off, you get non stop action, all day for only £6! Below are a few of the images to give you an overview of the type of cars and what it looks like. The full portfolio is here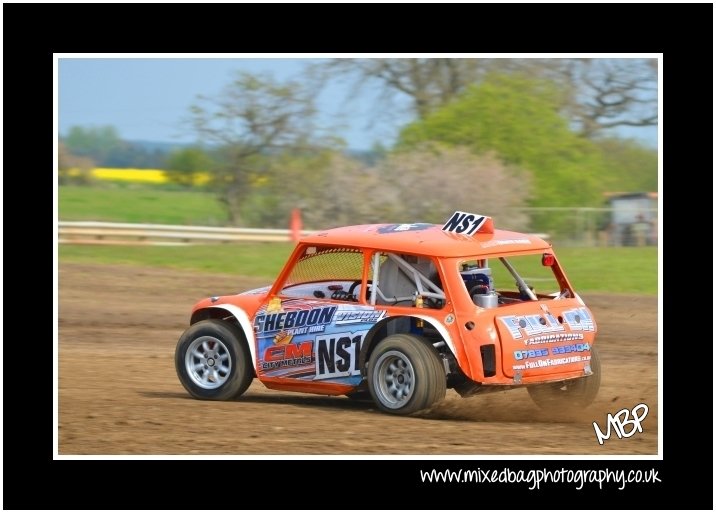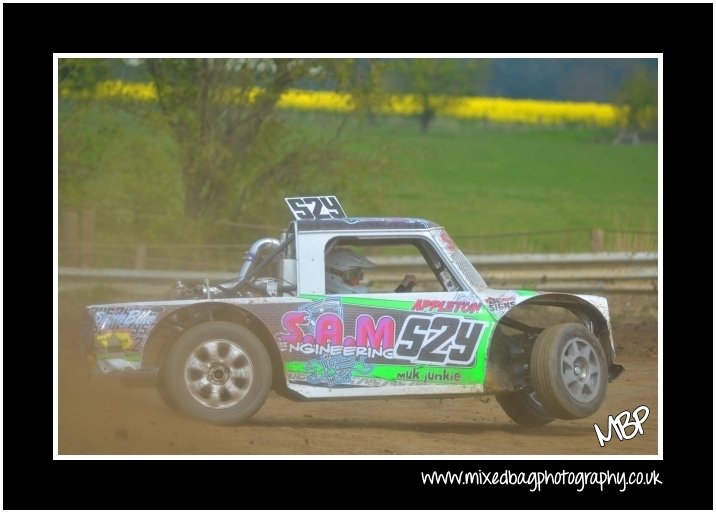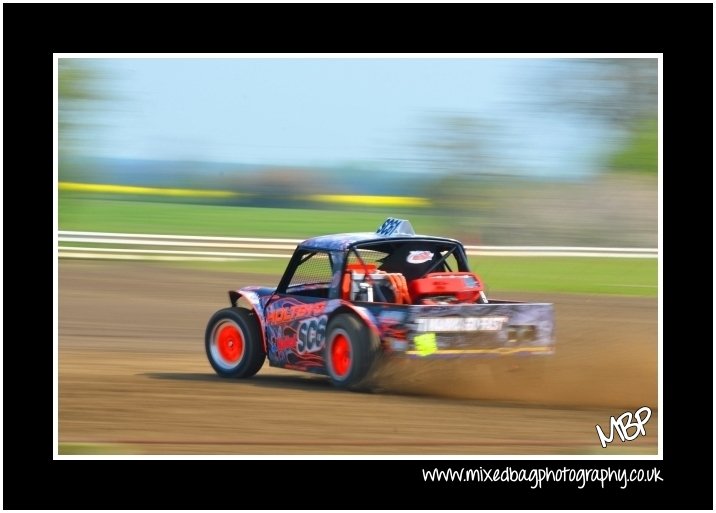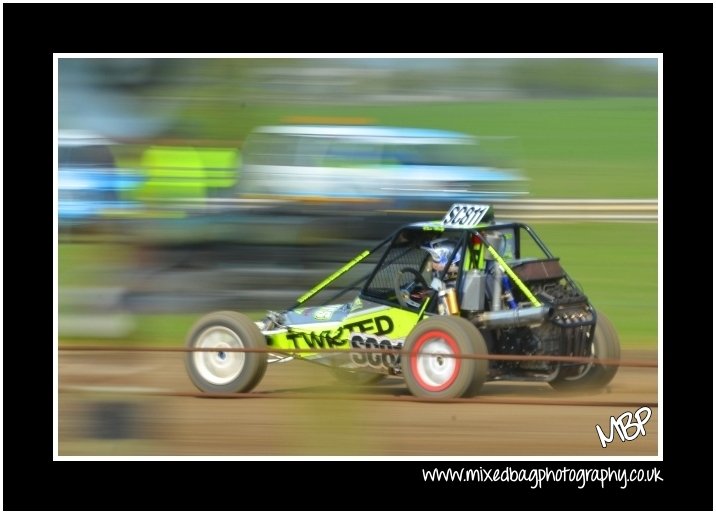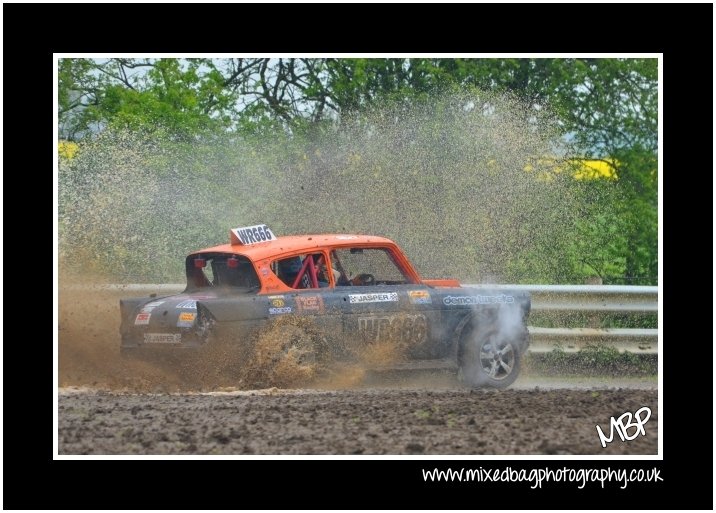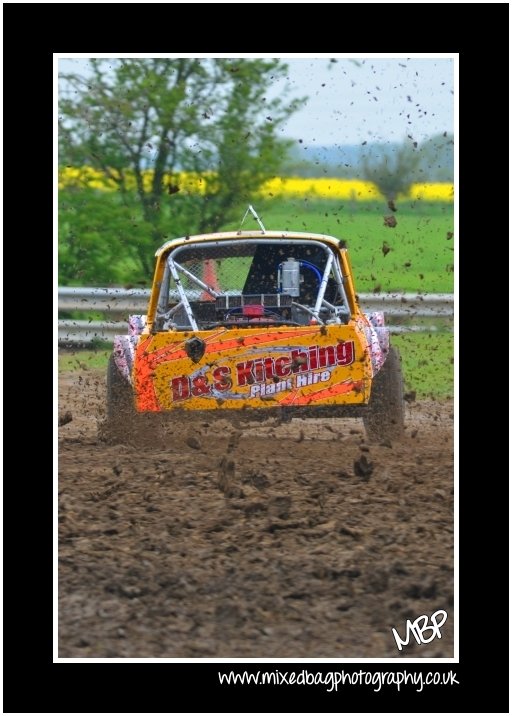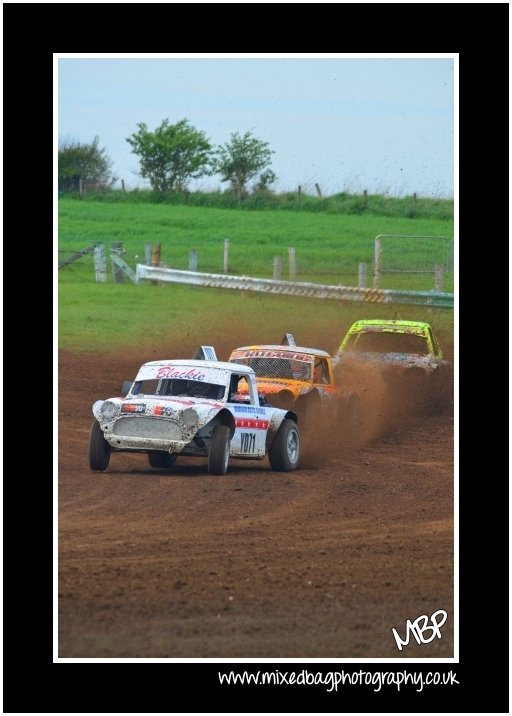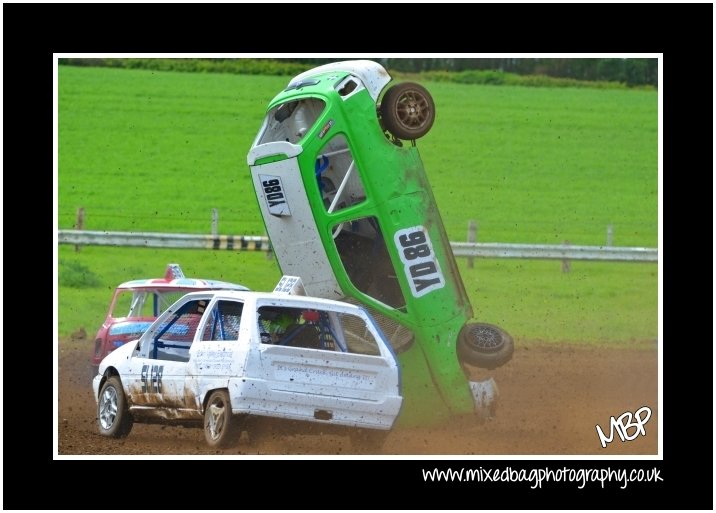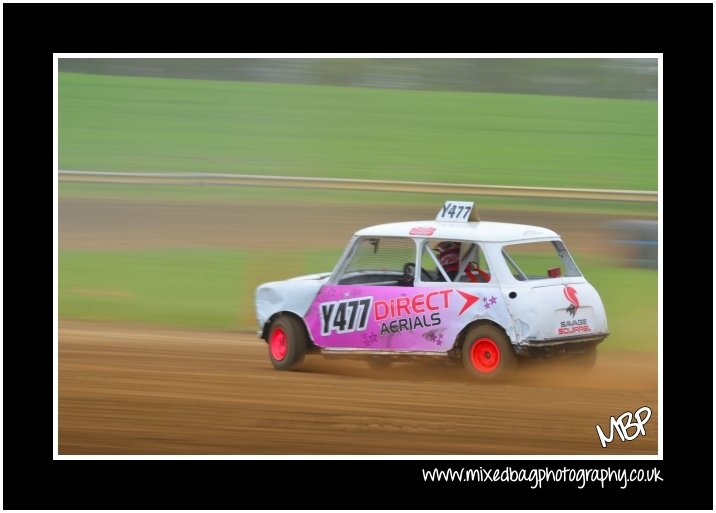 Potteric Carr
I read that there were several reports of a bittern at Potteric Carr (near Doncaster) so I thought a visit would be in order although as normal, if it's been sighted, I probably wouldn't get to see or hear it. That's normally what happens. I was wrong.
I have seen and photographed a bittern before at Blacktoft Sands but I have never heard one. This time, there was no sighting but the distinctive male 'boom' was so clear that it stopped me in my tracks, I had eventually heard one! It's quite an amazing sound and slightly eerie too, like a giant blowing into the top of a bottle. Another tick on the list though which is superb.
It wasn't the only tick either, I also saw a Blackcap which had returned for the summer, a Tree Creeper and I also got a well timed heron shot which actually looked like a man in a flasher mac, see below and you will see exactly what I mean!
Potteric Carr is one of those places that anyone and everyone can go. Take the kids to go pond dipping or bug catching, take a stroll round to while away the hours or for those wanting to marvel the bird and wildlife. Great place and well worth a visit.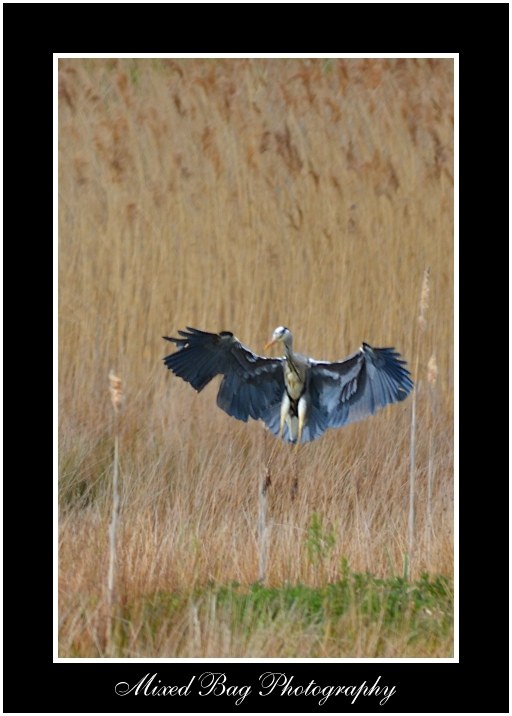 Heron landing or man in a flashers mac?!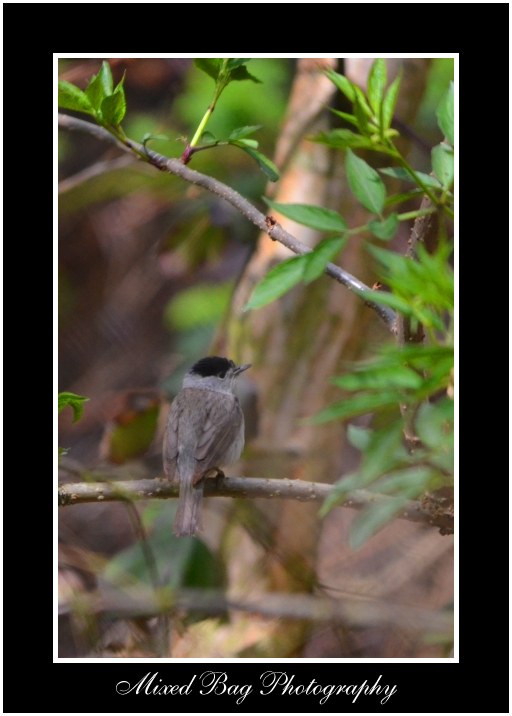 Blackcap here for the summer.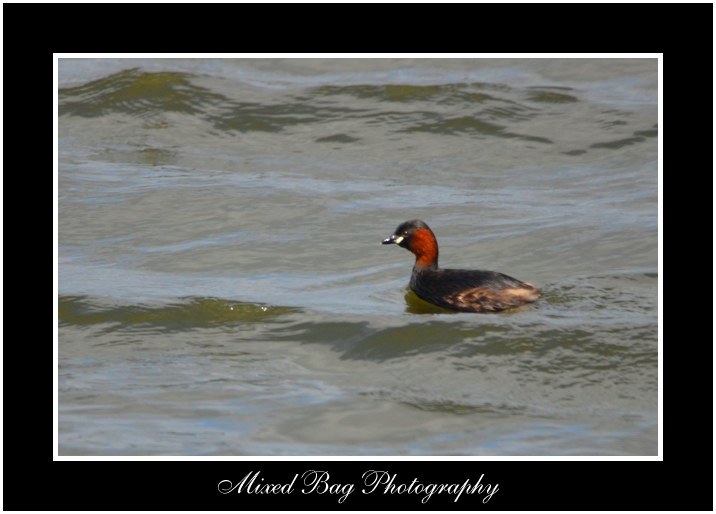 Little Grebe.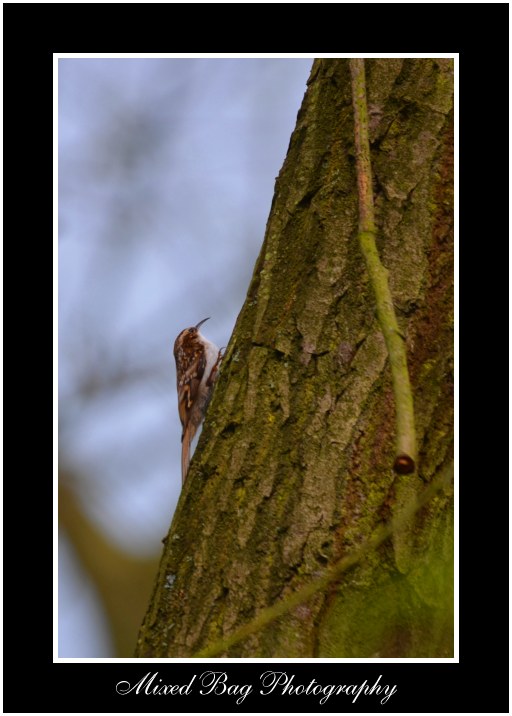 Tree Creeper (another first).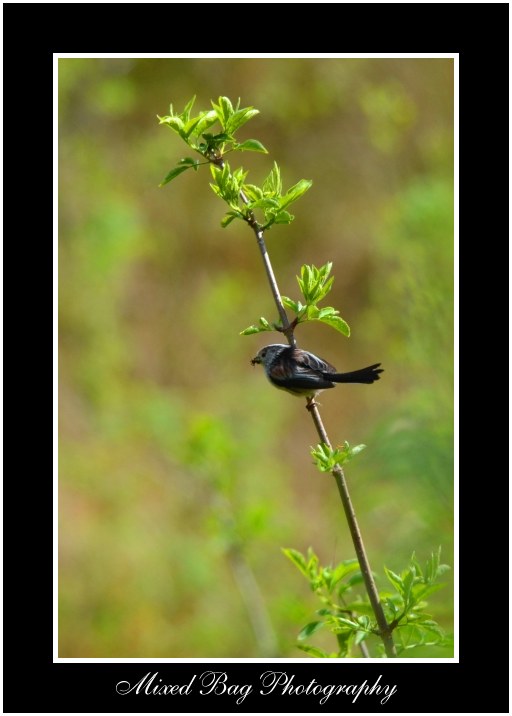 Long Tailed Tit.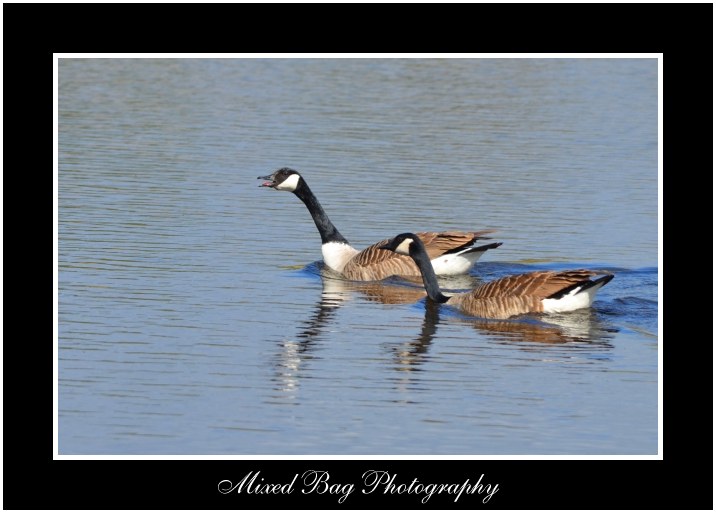 Canada geese making their presence know.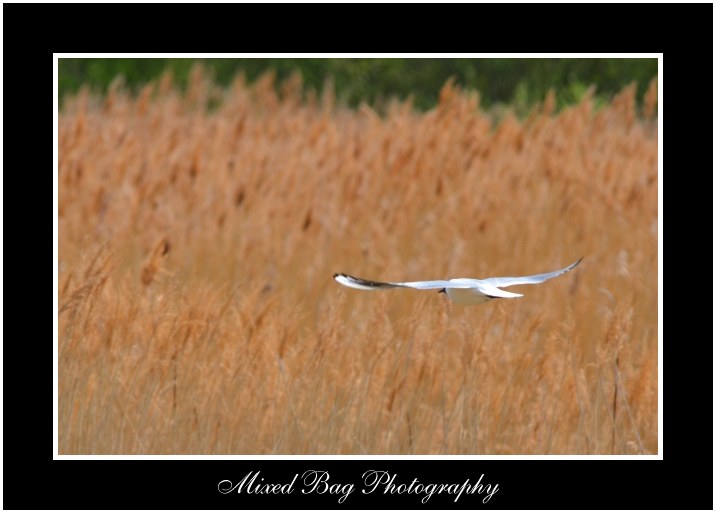 Black Headed Gull in flight.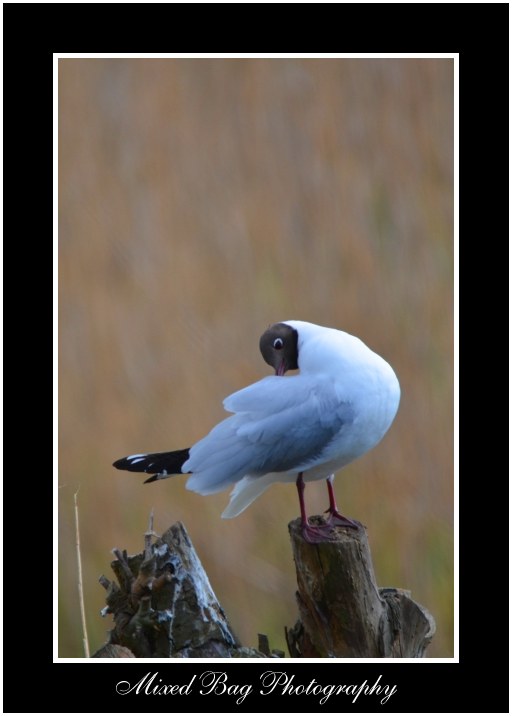 Black Headed gull preening.


At last...
Anyone who regularly follows the blog or my twitter account will know that I have been after a decent shot of a Red Kite for ages, well today I managed to get one. Well, I say one, more like 106 just to make sure I got at least one decent one. Turns out I got a few but with everything being digital today, what you dont need you dont have to keep and it doesnt cost you anything other than a bit of time. There were two of them dancing in the skies just off the A1 (where I have been trying to get them) near to Allerton Castle. I got a few shots and thought that would be it as normal however the one below came to look at what I was doing and glided around above my head for a few minutes. Amazing sight.
It was a good day for other stuff too, there were Goldeneye which I haven't seen since I went birdwatching with my Dad years ago. The males were in the throws of their mating ritual (throwing there heads back at break neck speed). I took a group of them performing to a female.
There was also a Drake Mallard on final approach to it's landing spot as well as a heron in flight with it's reflection underneath. I've also thrown in a Ketrel too, another raptor that I love.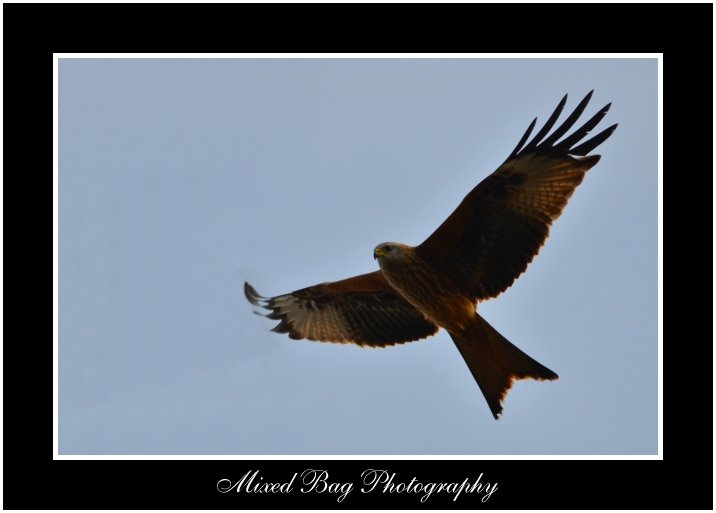 Red Kite in flight...at last!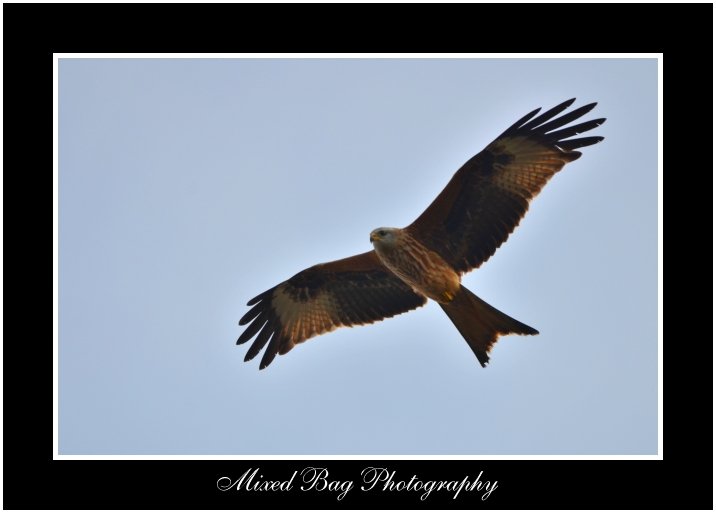 Red Kite in flight.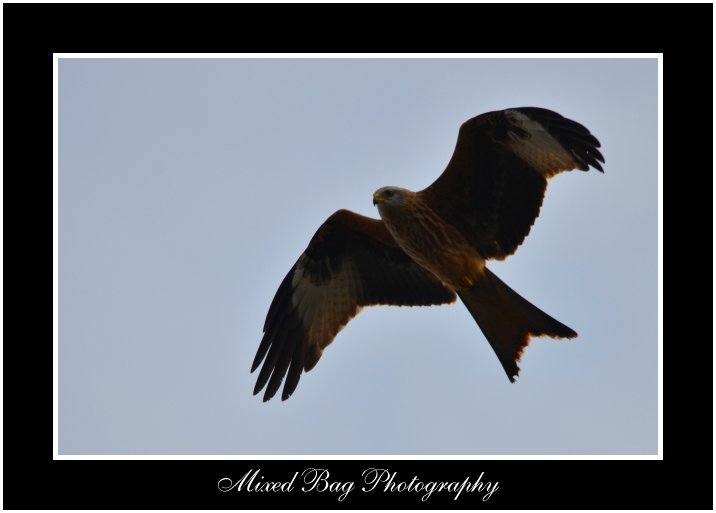 Red Kite in flight.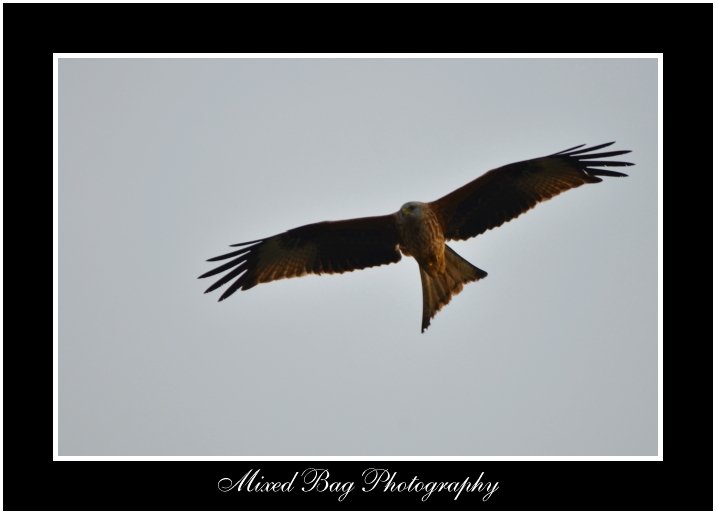 Red Kite in flight.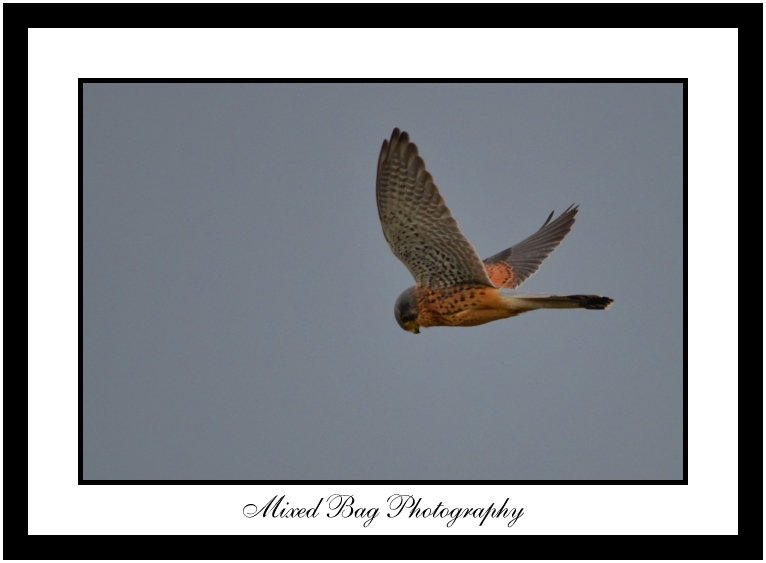 Hovering Kestrel.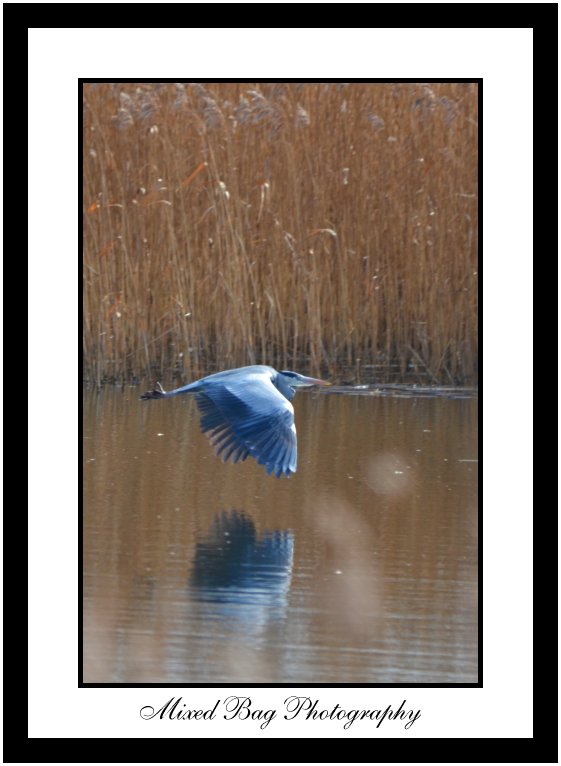 Reflection of a Heron in flight.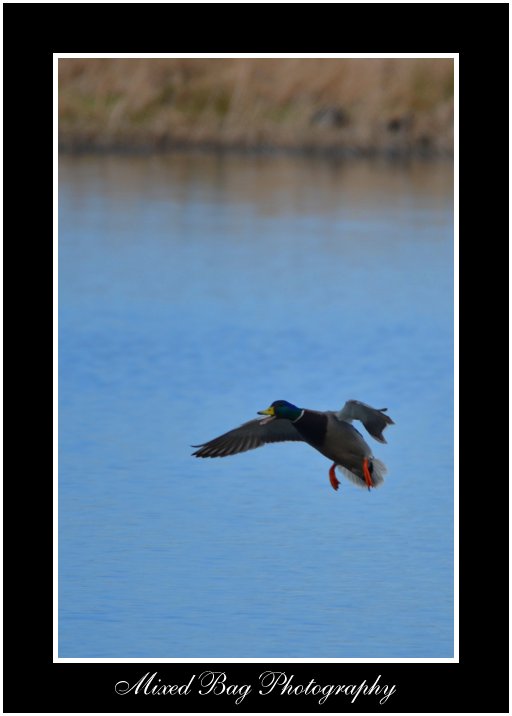 Mallard on final approach.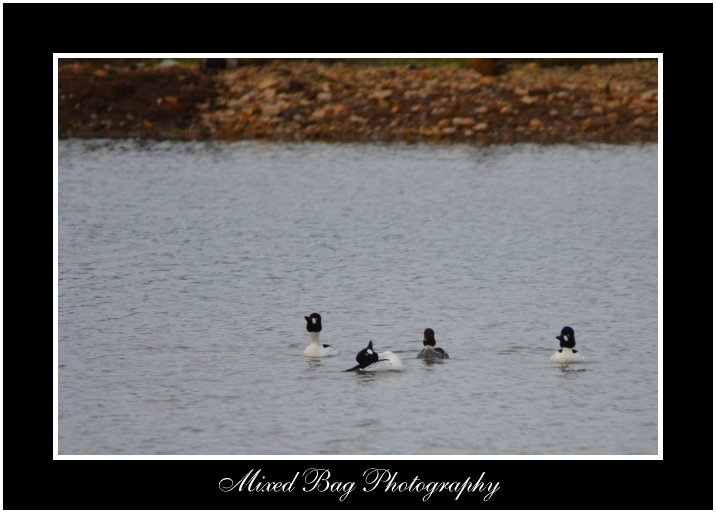 Mating ritual of the male Goldeneye. One of only 200 breeding pairs in the country.


Fairburn Ings...
Fairburn Ings is a great place to visit with plenty to see, especially at this time of year. There had been reports of a lot of Bittern activity so I headed off in the hope of seeing one (or at least hearing the boom). Nothing, Nada, zip. It didn't really surprise me to be honest, with the Bittern it is most definitely being in the right place at the right time.
However, I still managed to get a 'right place, right time' shot with the Buzzard who just happened to be taking a break on a fence.
Also, whilst we see them everywhere, I still like to try and include gulls as they are quite a nice bird up close and it's also great practice trying to track them flying. I have also included a couple of Tufted Ducks (both male and female) as well as the elegant Berwick Swan.
If you have a spare afternoon, trying giving Fairburn a visit as I don't think you will be disappointed.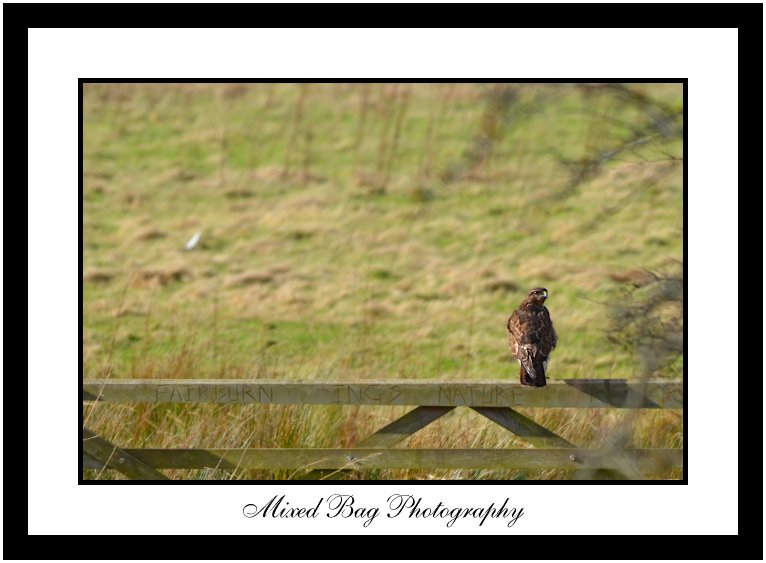 Buzzard taking a break, no need to tell you where!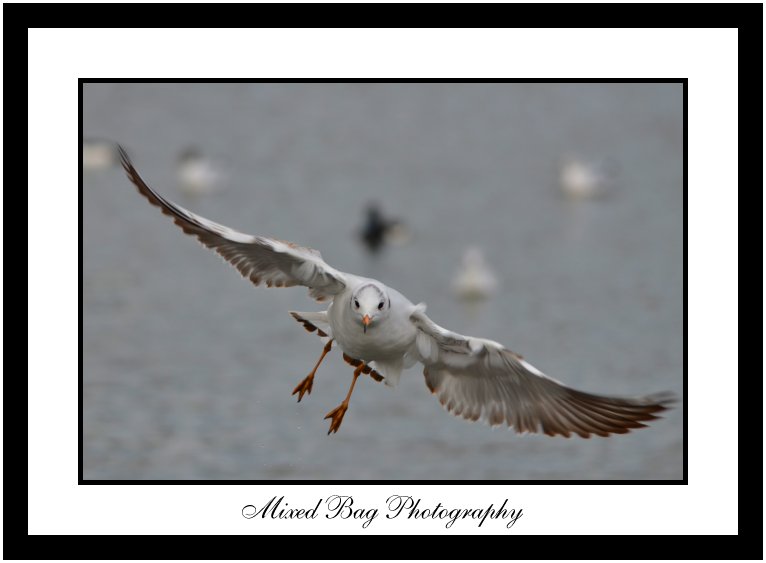 Gull in flight.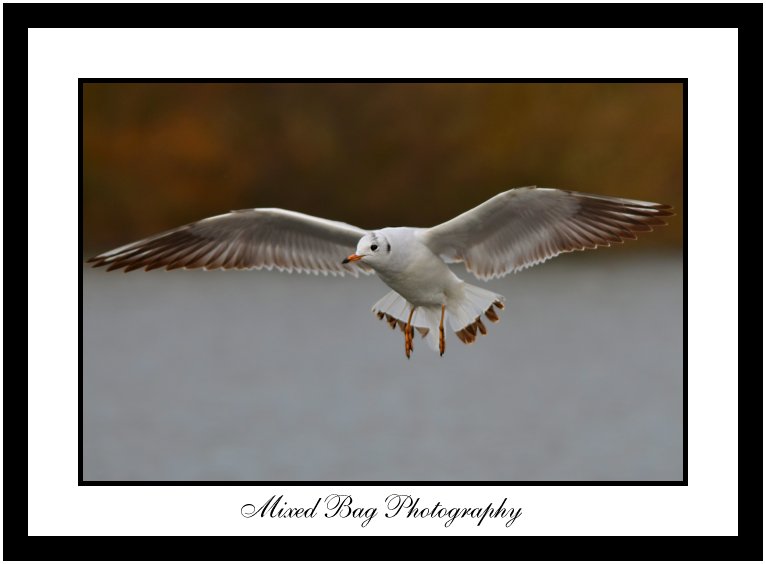 Gull hovering.
Female Mallard hiding in the grasses.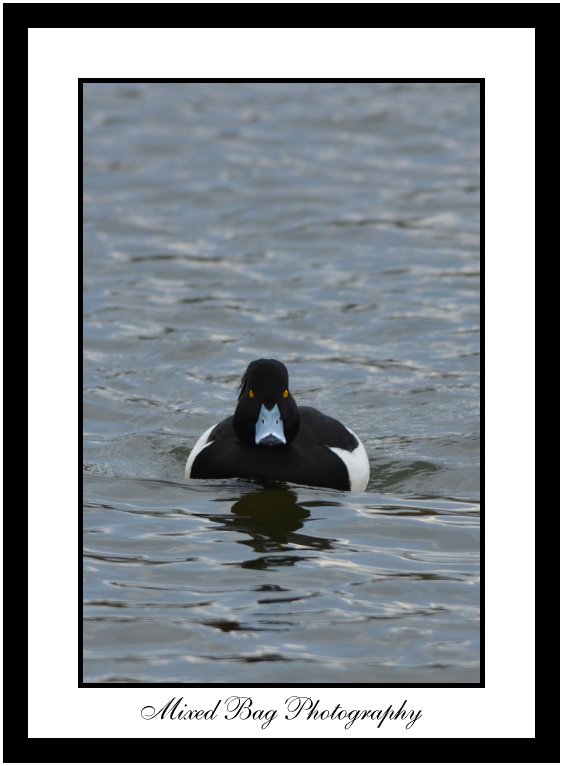 Tufted Duck.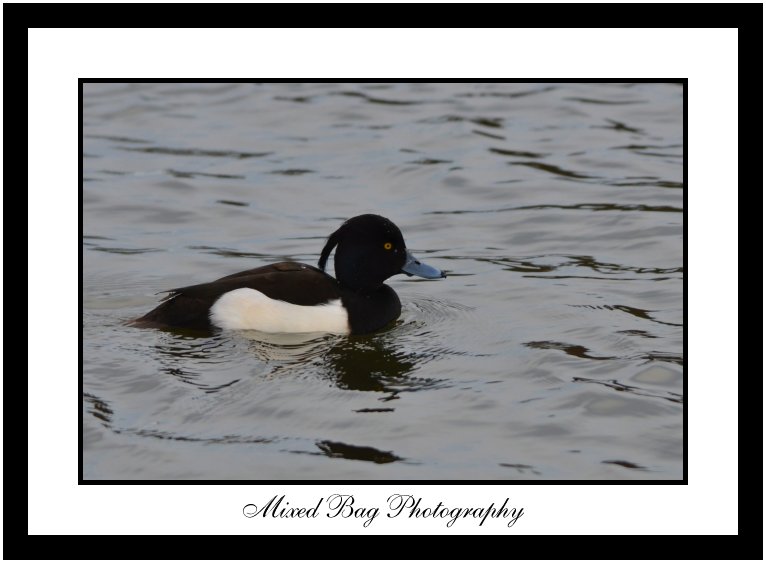 Tufted Duck.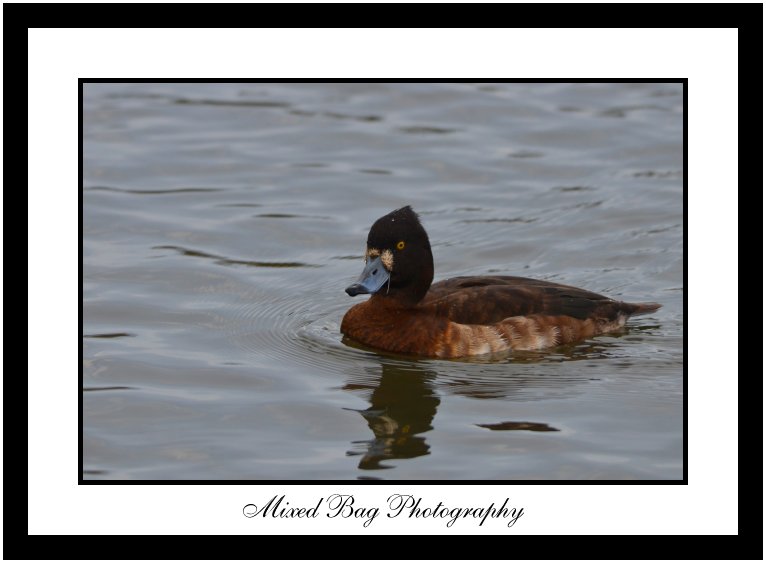 Female Tufted Duck.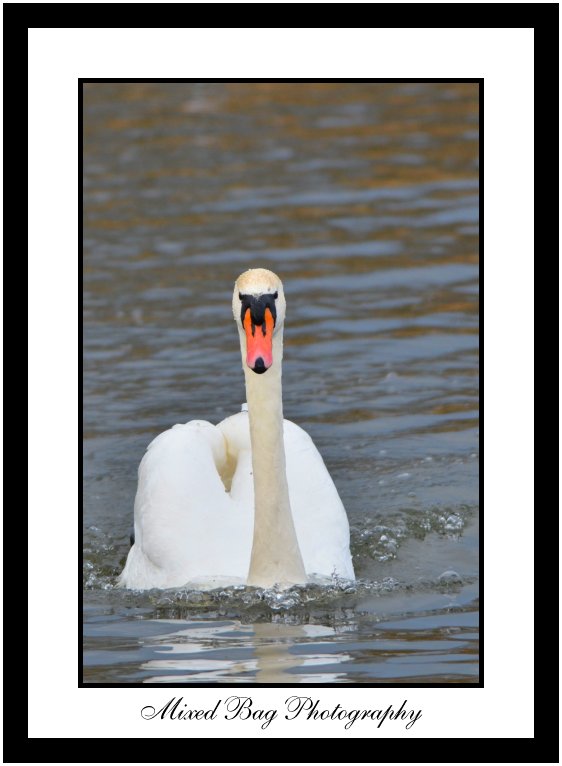 The always graceful Berwick Swan.

North Cave Wetlands...
Well, it's been a slightly damp few months for us all but I think it's safe to say that the Southern part of the country has taken the worst of it with the rain, wind and flooding. The River Ouse has also risen to the highest level for a while but as far as I am aware hasnt caused too much damage.
Seeing as there was a respite from the wet and windy weather today I headed back out to North Cave Wetlands to see what was around. It was quite busy on the ponds but I went for a wander around the outskirts and managed to get some great Siskin shots (which are my first as it happens), a Kestrel which isn't the best shot as the sun seemed to be moving around with me making sure I was shooting into it all the time and some fantastic Robin photos too. There was also a brave female Blackbird which let me take some photos and even paused to look directly at me at one point.
I am also waiting for the ISS (International Space Station) to come round again and provided it is clear, get some shots of that which I will post.
In the meantime, here are the shots from today.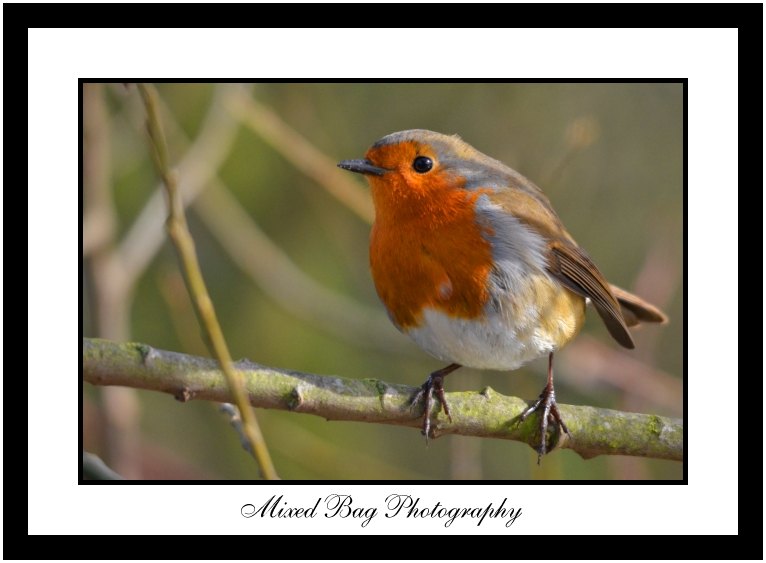 Possibly my best Robin shot.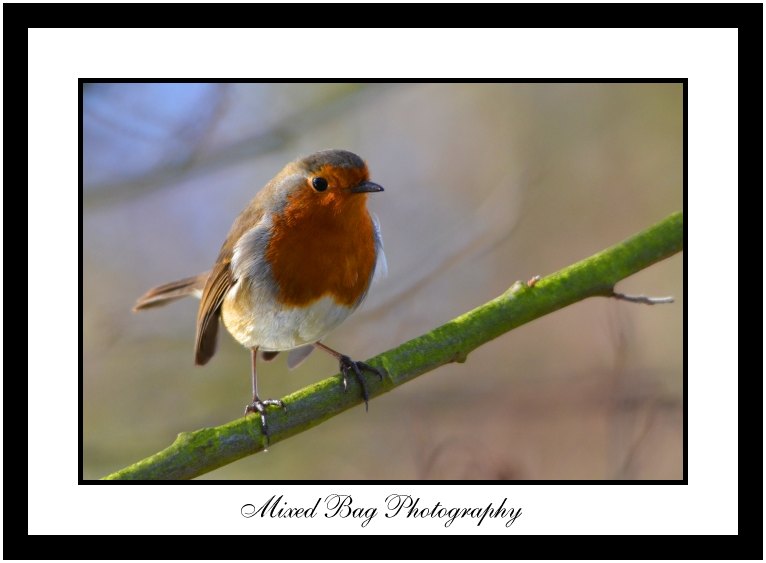 Robin.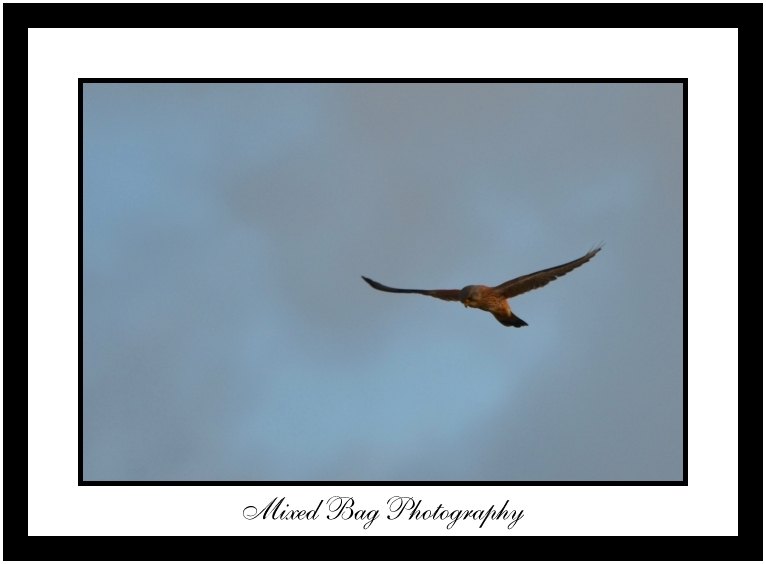 Kestrel.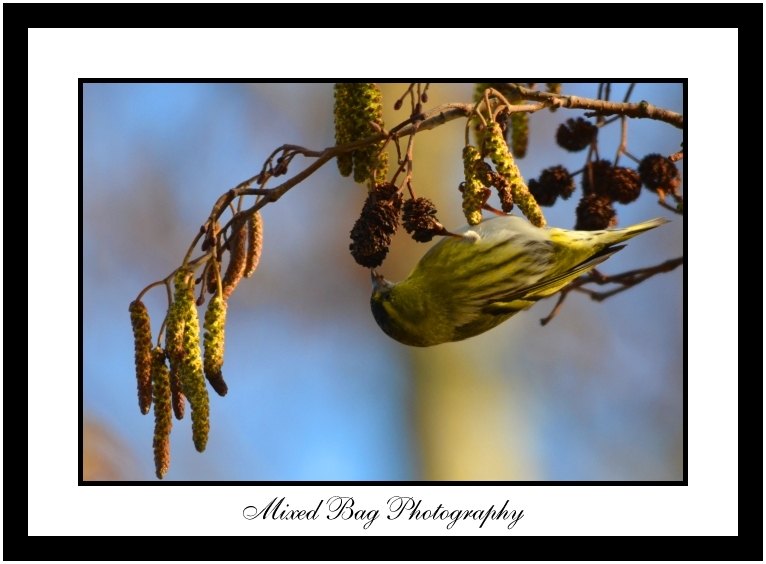 Siskin.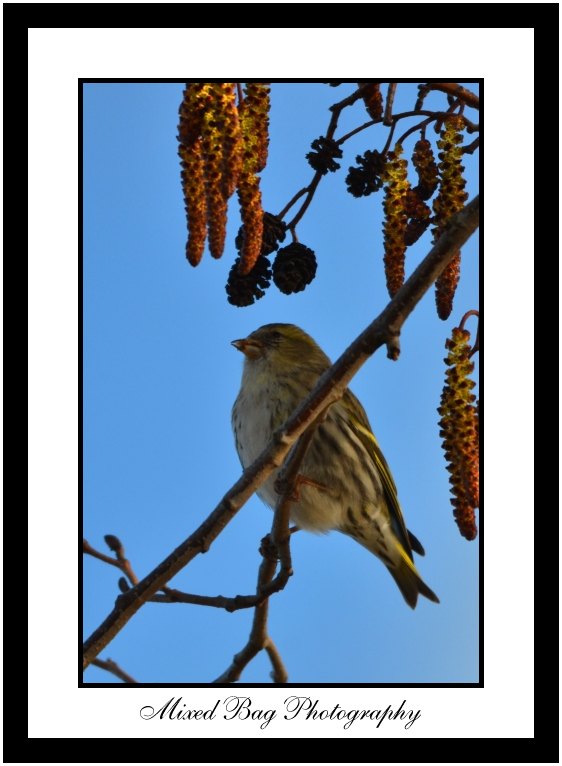 Siskin.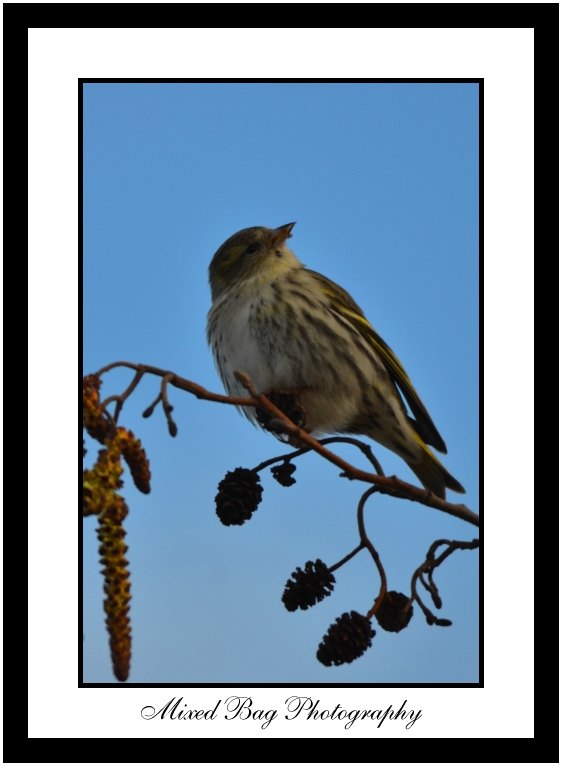 Siskin.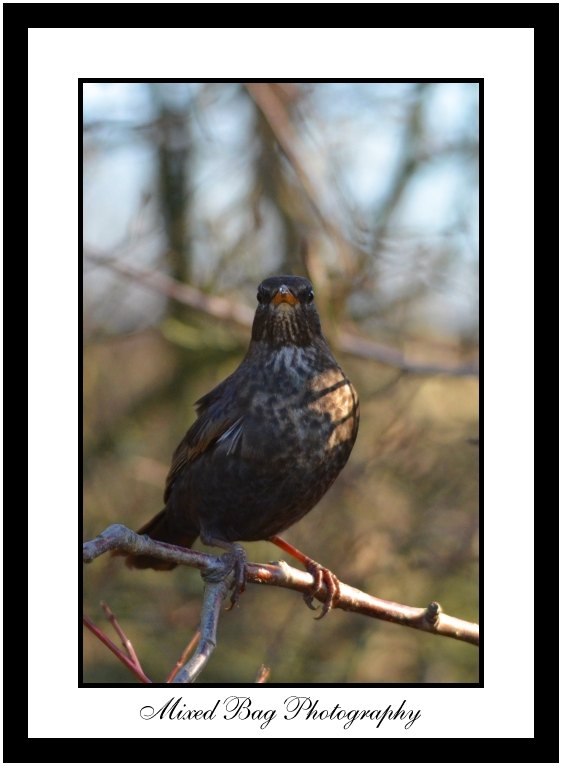 Female Blackbird.

Twitter, Staveley and buzzards...
So, Twitter has adopted the same image processing that Facebook has, namely, it ruins them. I can only guess that they are tying to save space with all the pictures that get uploaded now. I've always uploaded my images at high res BUT reduced in size (mainly so they can't be printed) and it's worked fine. Now, everything I seem to upload looks awful which is a shame. I think I'll just stick to adding them here and my National Geographic account for the moment (plus Yorkshire Wildlife Trust suggested Flikr which I am looking into). Thanks Twitter.
Anyway, on to Staveley. There is something really peacful about this place which has me going back time and again, plus there is always the feeling that you will see something new, something different, something special. Well, my latest trip didn't disappoint.
Finally got some decent photo's of the Buzzards which were flying about near the West Lagoon. As soon as they got close, up went the crows and started mobbing them. It last a few minutes until the Buzzards retreated and then it was repeated a few minutes later (as if the crows may forget if they left it a while). There are quite a few pictures below so I have put them last.
They weren't the only sighting of the day either as the walk from the West to the East Lagoons was full of bird life, almost as if someone had spread the rumour that spring was nearly here. There were a number of Redwing as well as a few Yellow Hammers which I haven't seen in a while.
The East Lagoon gave us Gadwall and Scaup which I know are on a lot of people's tick list - get yourselves to Staveley, that's the place to see them at the moment!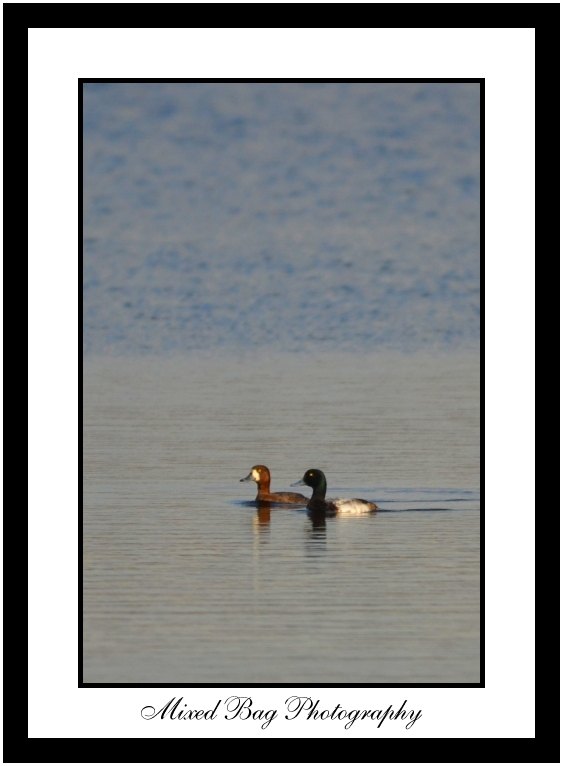 Male & Female Scaup - believed to be only 1-5 UK breeding pairs.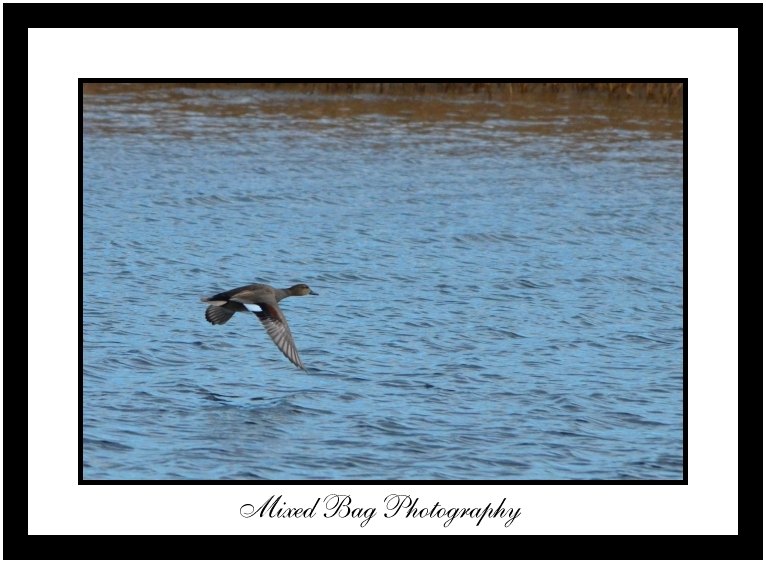 Gadwall.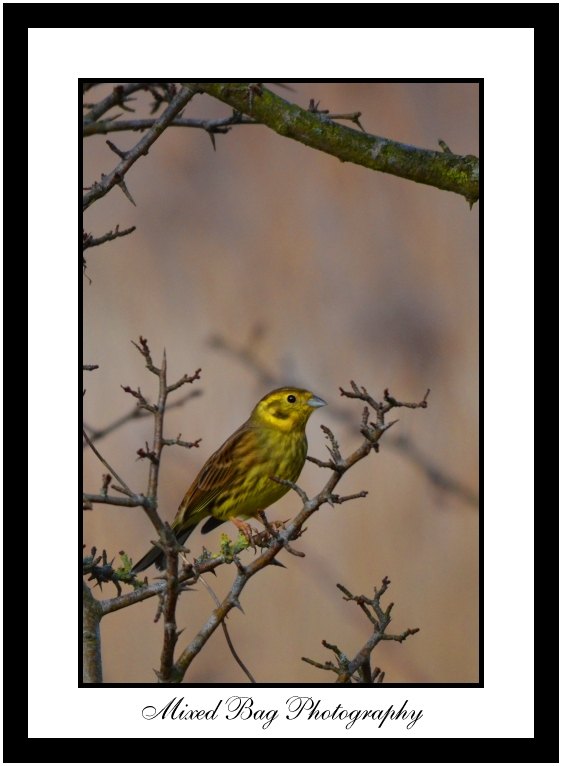 Yellow Hammer.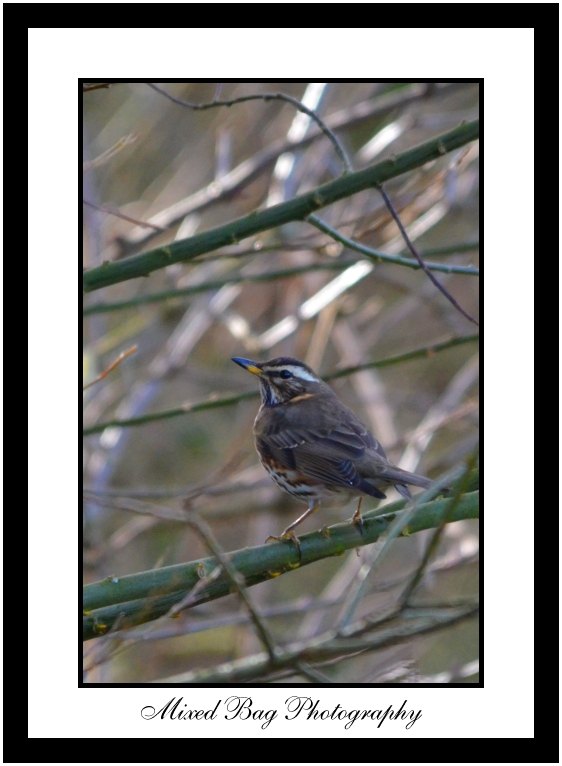 Redwing.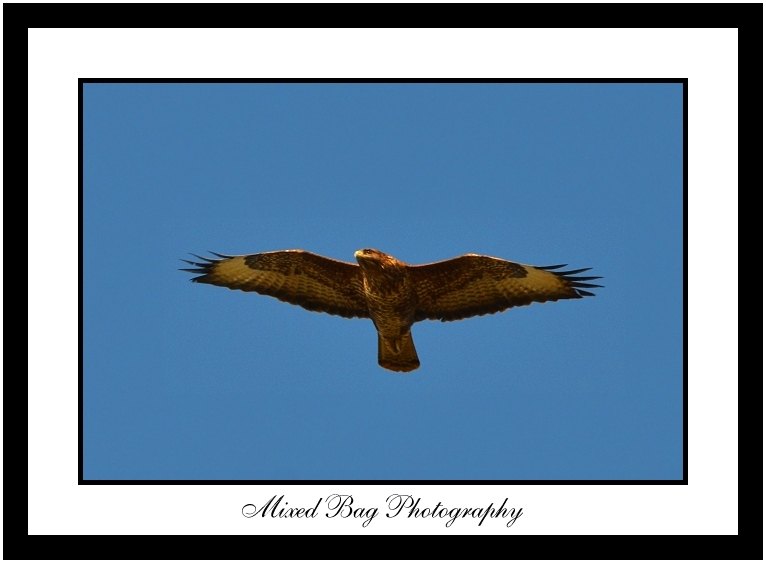 My collection of Buzzard images.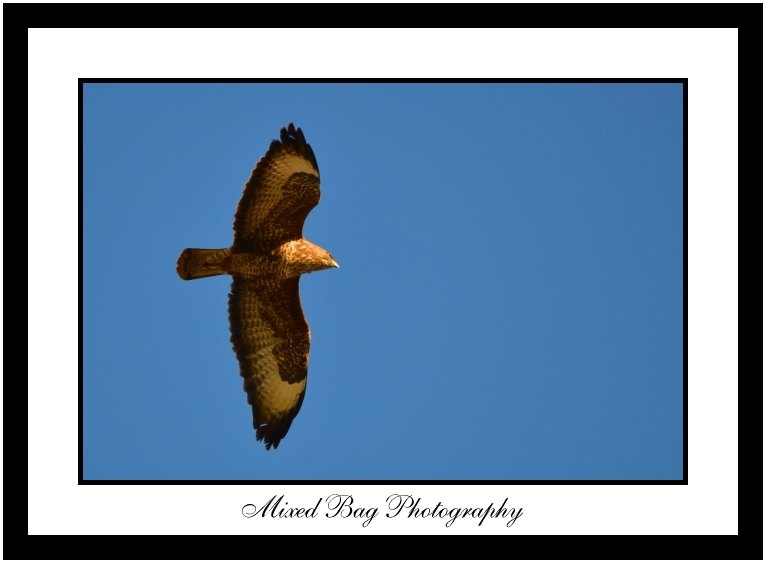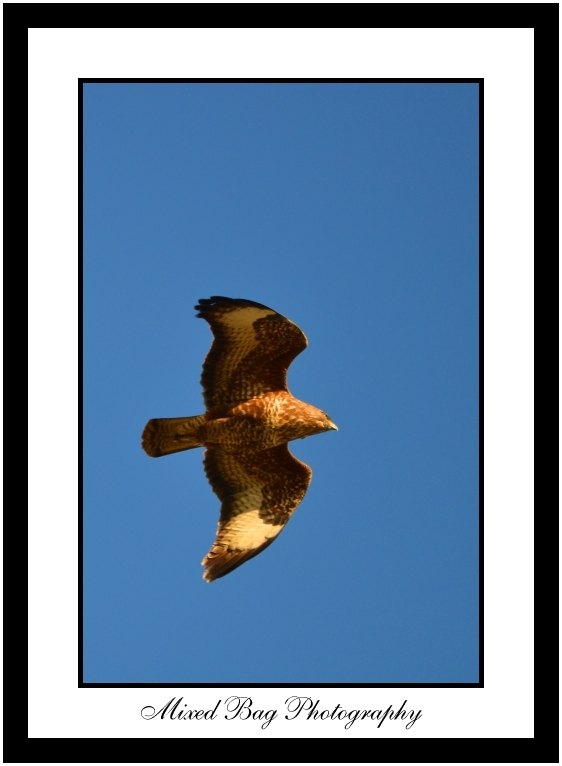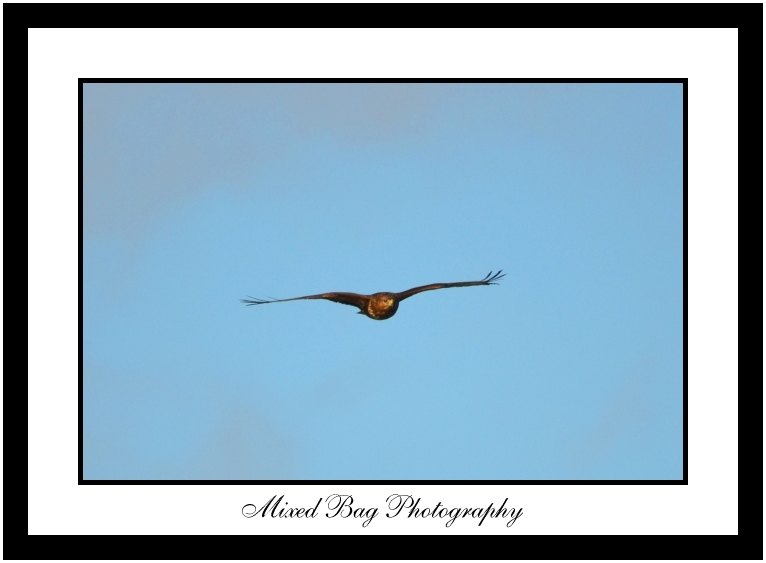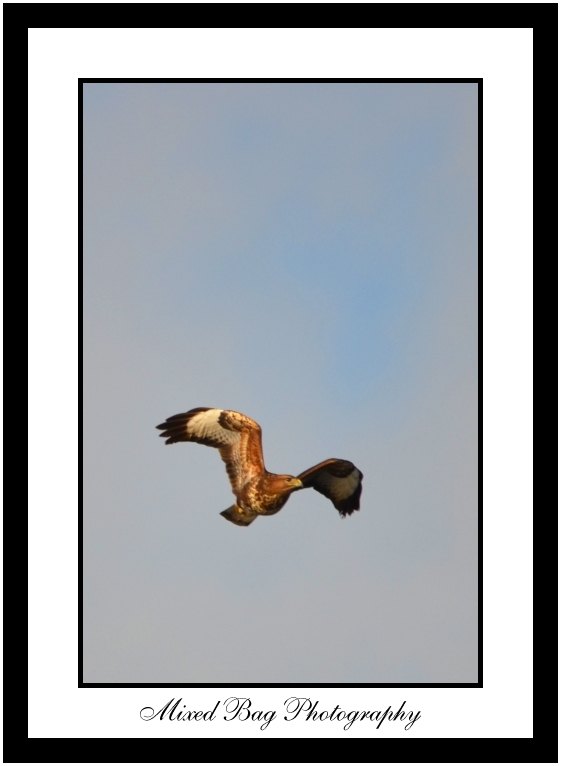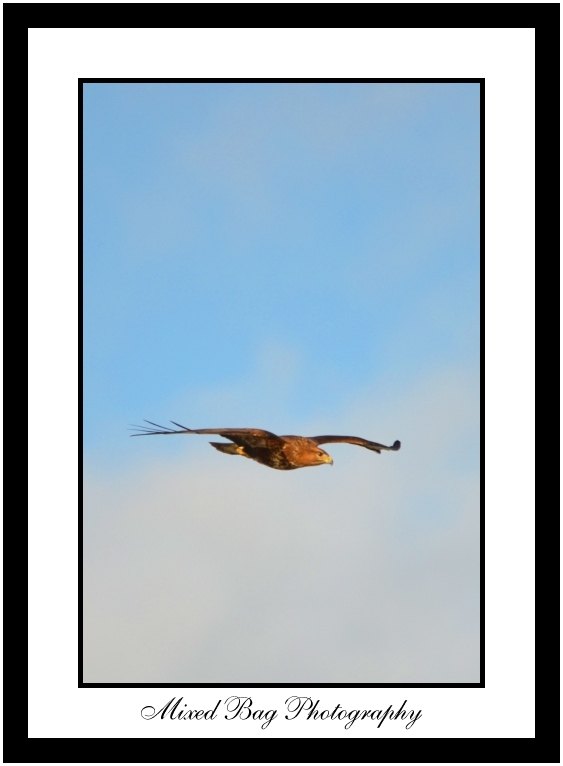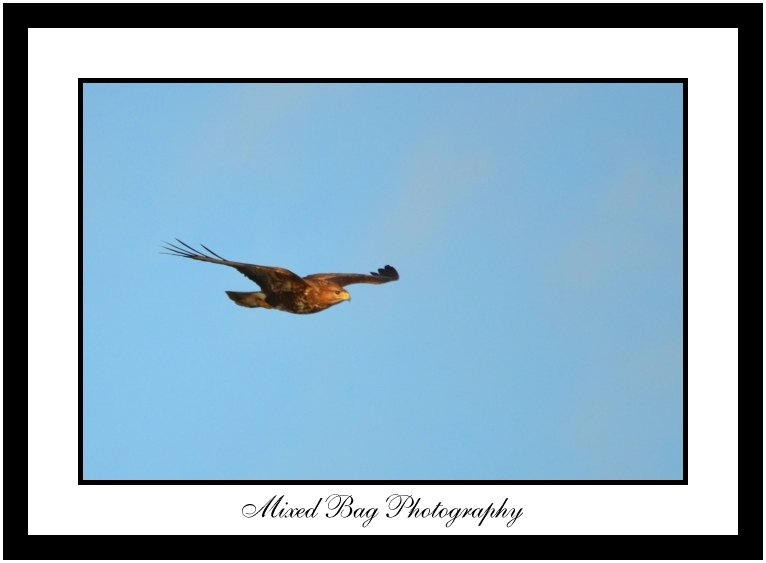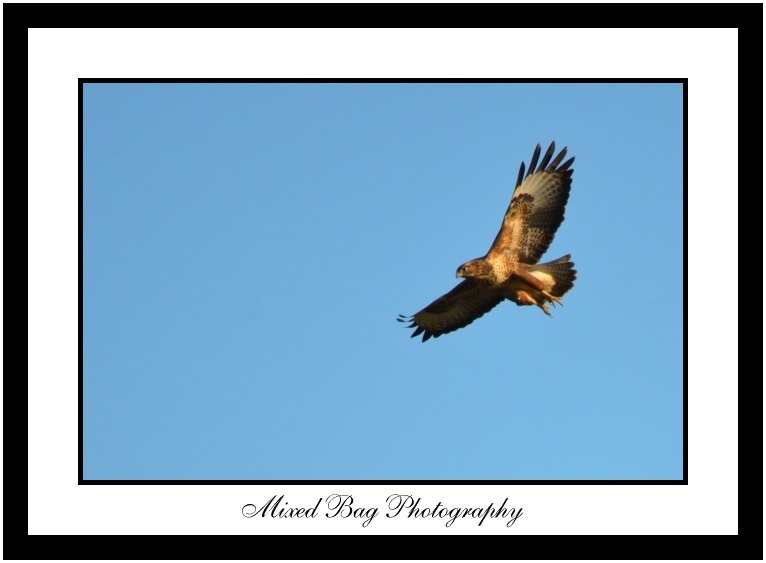 North Cave Wetlands
February already and the day started well with a Male & Female Bullfinch that appeared in my garden. I have never seen them in the garden before so I think it must have been the new seeds I put out, no other birds seem to be touching them so they have a whole load to go at!
Also thought a trip to North Cave Wetlands (Yorkshire Wildlife Trust) would be in order as I hadn't been for a while and there had been some great sightings there over the last few weeks, especially the Peregrine which had been photographed sitting on a tree.
As per my luck, no Peregrine, BUT there was a sparrowhawk which did do a low pass over a Goosander on the lake. I doubt it was actually after it, but it did startle it.
The walk round was cold but I did get some nice shots of a few favourites.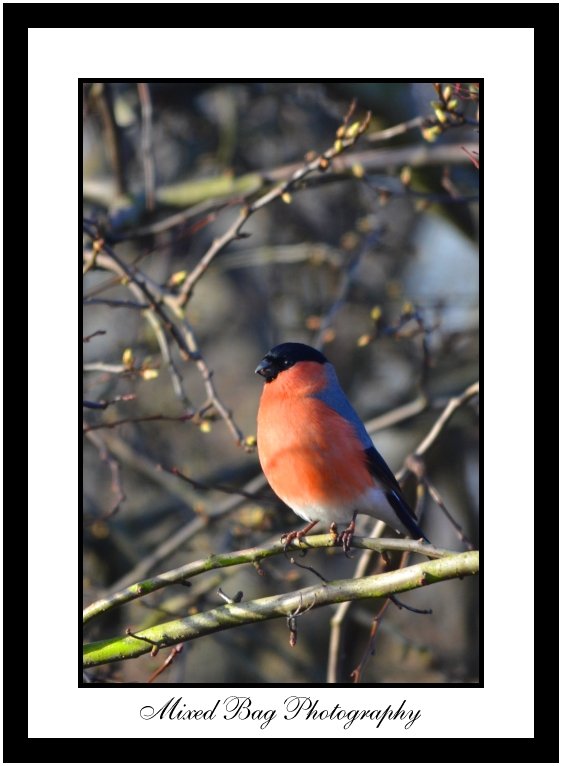 Male Bullfinch who appeared in my garden this morning.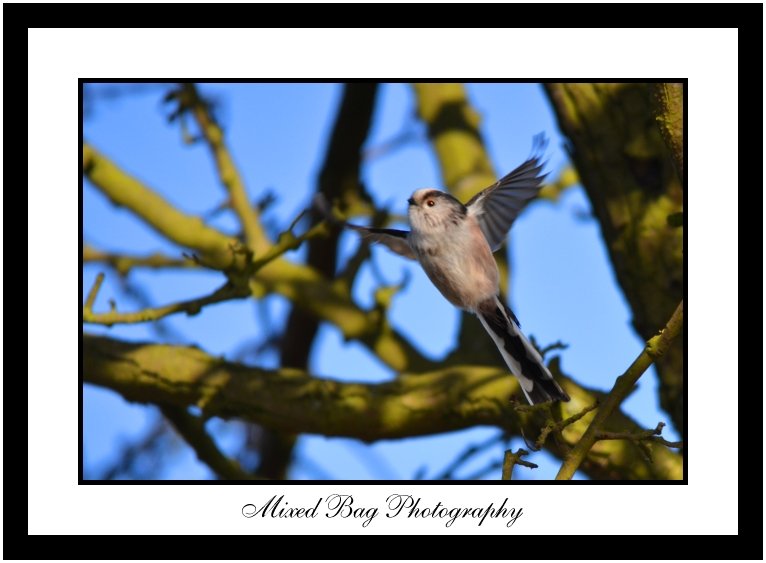 Long Tailed Tit in flight.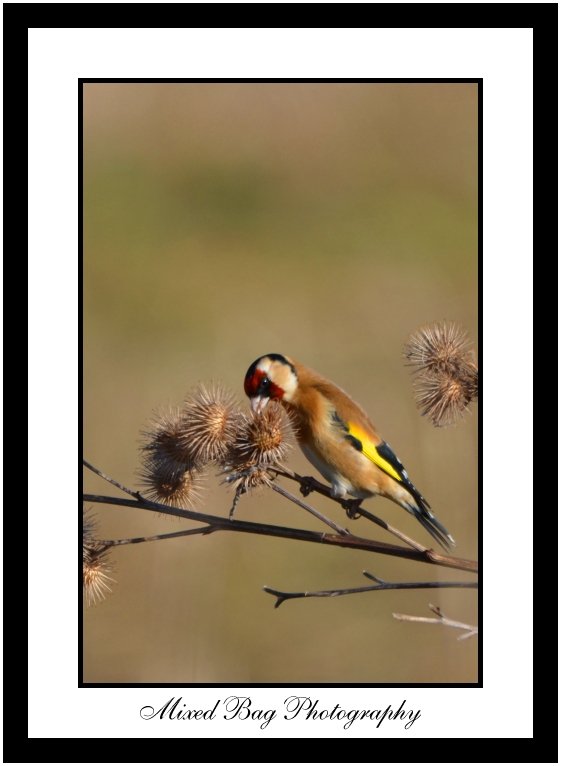 Chaffinch collecting nesting already.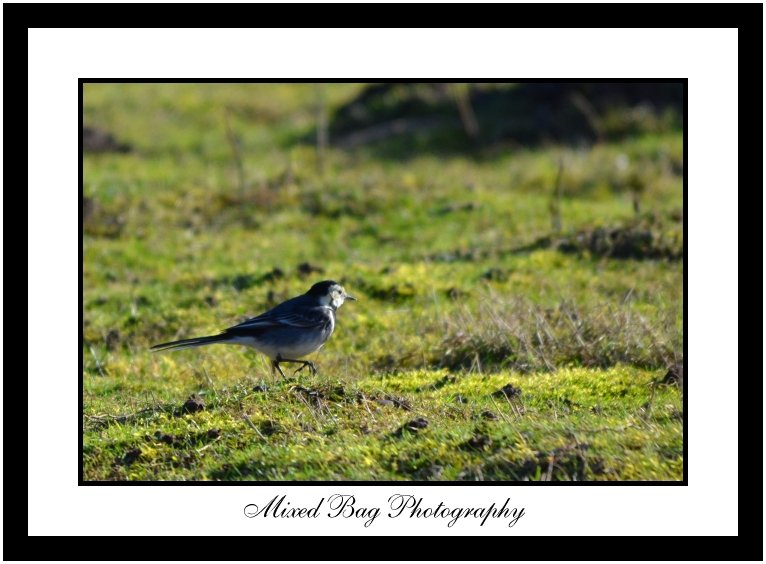 Pied Wagtail, these are fun to watch, really skittish.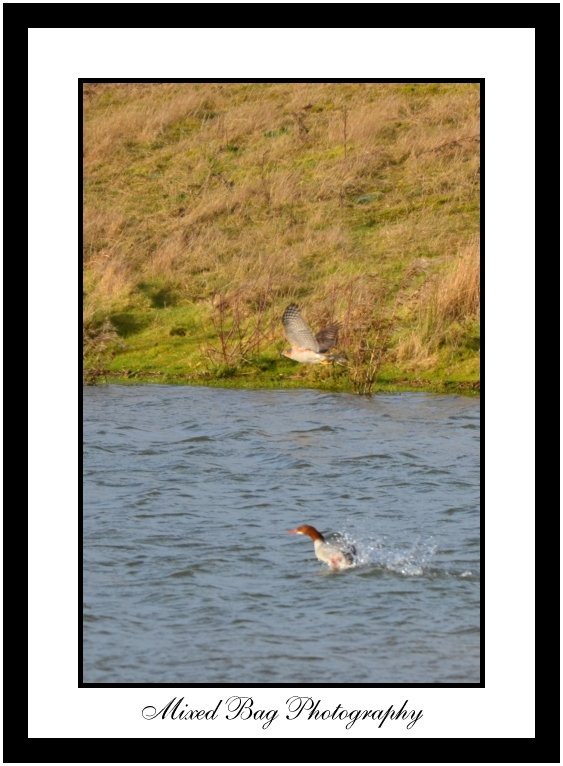 Sparrowhawk making a low pass over the Goosander.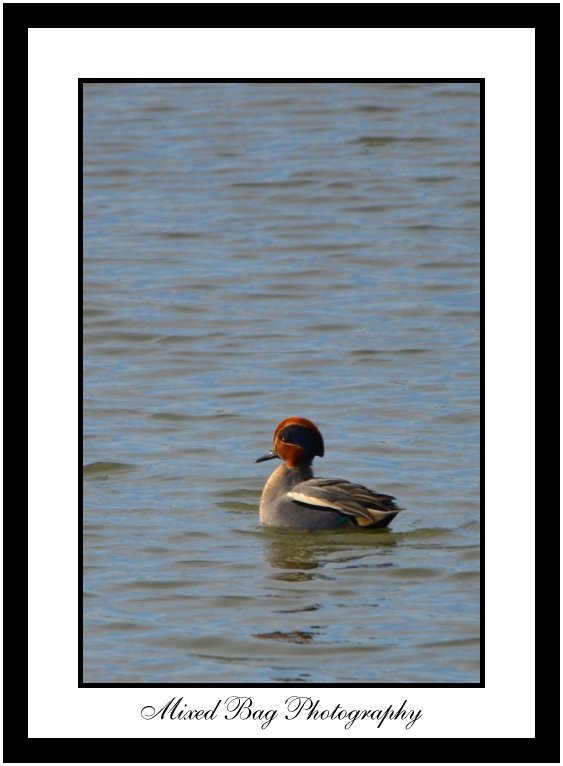 The beautiful male Teal.


Species seen: Long Tailed Tit, Blue Tit, Great Tit, Chaffinch, Gulls, Sparrowhawk, Buzzard, Goosander, Teal, Shelduck.


New website name, done.
I am really pleased to announce that the website name change is now complete and is now up and running (which you probably know as you are reading this!).
I know what you are thinking, it looks the same as before. Well, yes, it does (as a layout) as I thought as seeing as it wasn't actually broken, why fix it?!
The change of name, however, was important as I wanted to make social media and domain name match to avoid confusion and make everything a little more sleek. Everything is now Mixed Bag Photography. Simple.
All of the images in the portfolios have been painstakingly changed to add the new name and bordering, as has this years blog, however, last years blog pictures have remained the same as I wanted a reminder of where I started with Yorkshire In Print.
As always, I will be updating the blog as and when so feel free to pop back in, I'm sure there will be something new to read or look at!
If you want to follow me on social media they are:
Twitter: @MixedBagPhoto
Facebook: MixedBagPhotography
Thanks for looking, following and liking.

Yorkshire in Print is changing its name...
Over the next couple of weeks I will be changing the name of this website as well as my Twitter page to bring everything in line and reflect the images I take. I live in Yorkshire and it's a fantastic place but I have other images that I want to share from around the world which is why I am changing from Yorkshire in Print to 'Mixed Bag Photography'.
This will take place slowly over the next couple of weeks (by our web designer MWS Web Design) and best of all, you won't need to do anything, just keep visiting! If you follow the Twitter account, you may have noticed that the name has already changed, the rest will follow.
You will still recognise everything as the branding is staying pretty much the same, it's literally the name that will be changing.
I am really looking forward to 2014, what it has to offer and the mixed bag of images I will be sharing with you.

Sherburn in Elmet tyre fire
A huge fire broke out today in Sherburn in Elmet which is about 20 miles from York with an estimated 15,000 tonnes of tyres on fire. It's so big, the ISS manage to take a photo from space and the plume is clearly visible.
Back on Earth, there are some fairly impressive photo's of the fire from North Yorkshire fire brigade as well as people nearby but early this afternoon, the smoke came across York and obscured the sun.
Estimates from the fire department reckon the fire could burn for days...[click each photo to enlarge]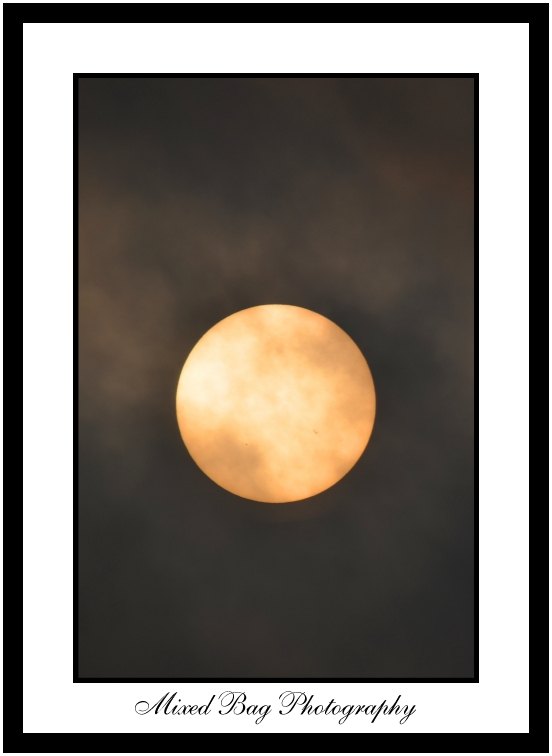 Sherburn tyre fire from York.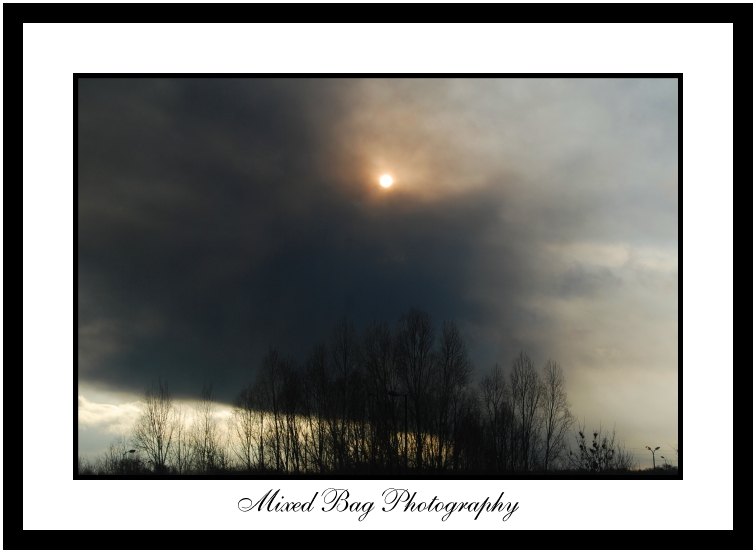 Sherburn tyre fire from York.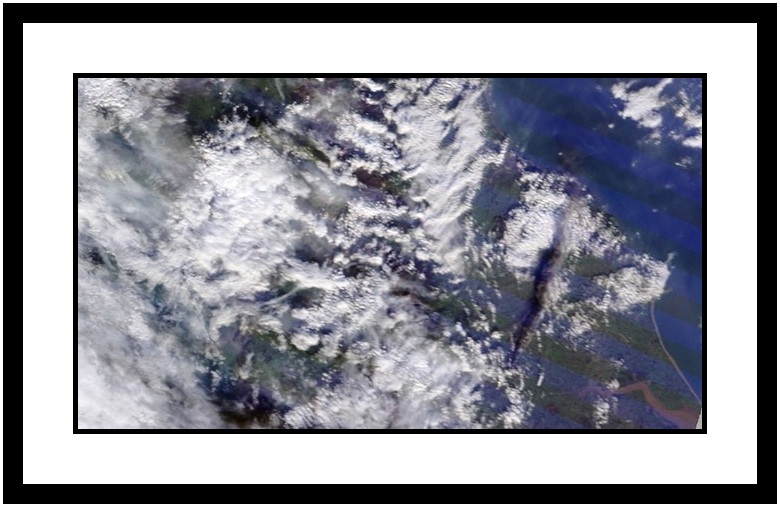 Sherburn tyre fire - picture credit NASA.

Staveley Nature Reserve (again)
Thought I would take another trip out to Staveley with the promise of better light today and a break from the cloud and rain. It was somewhat cold mind but worth it as you can shoot much higher shutter speeds with good light which in turn means the really flitty (not sure the spelling is correct) birds can be frozen in time rather than looking blurred.
There were a good selection of birds about again especially around the hides which is always nice as you can get close without disturbing them.
Today's highlight was definitely the buzzard but even with my super zoom it was a little far away to get a clear shot. I did take some shots anyway but when they were blown up they were very soft so didn't look very good hence they are not on here. There were other highlights though (where the photo's are better) one of which being a Marsh Tit. I've often seen them but never really got a good shot, until now.
I have uploaded of few of the better photos below... [click each photo to enlarge]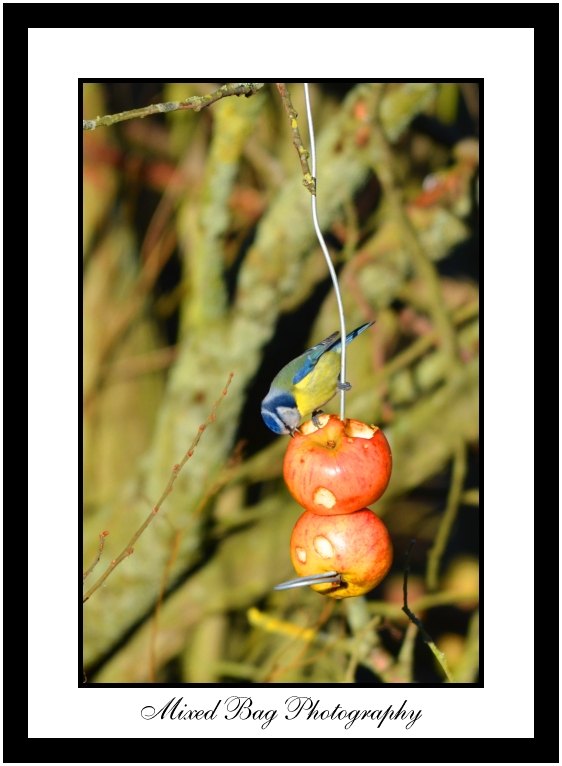 Blue tit feeding on apples.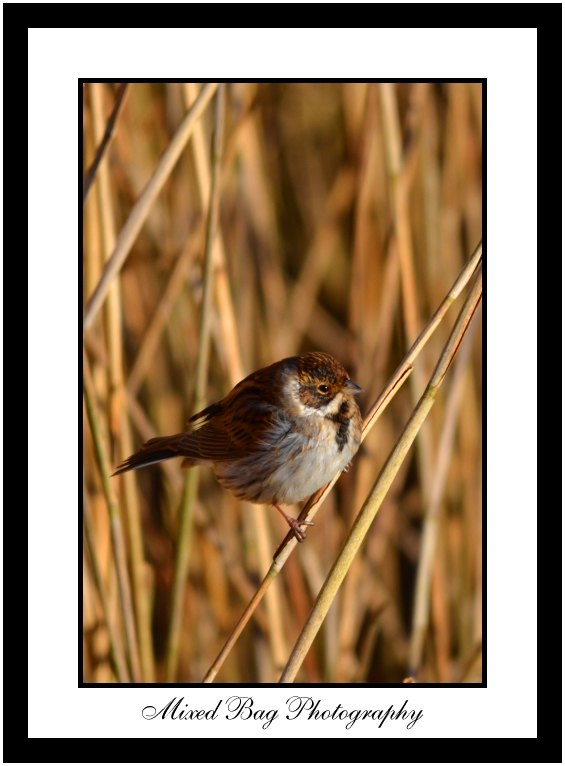 Reed Bunting.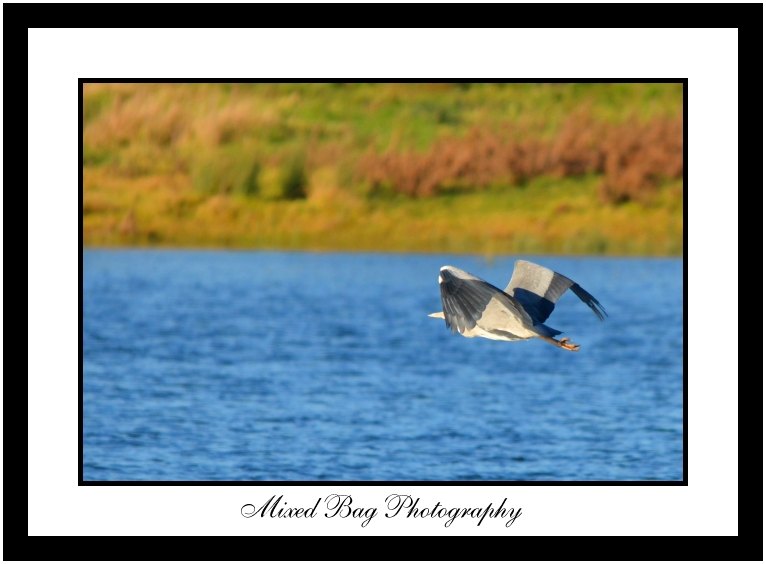 Heron flying (I know another heron).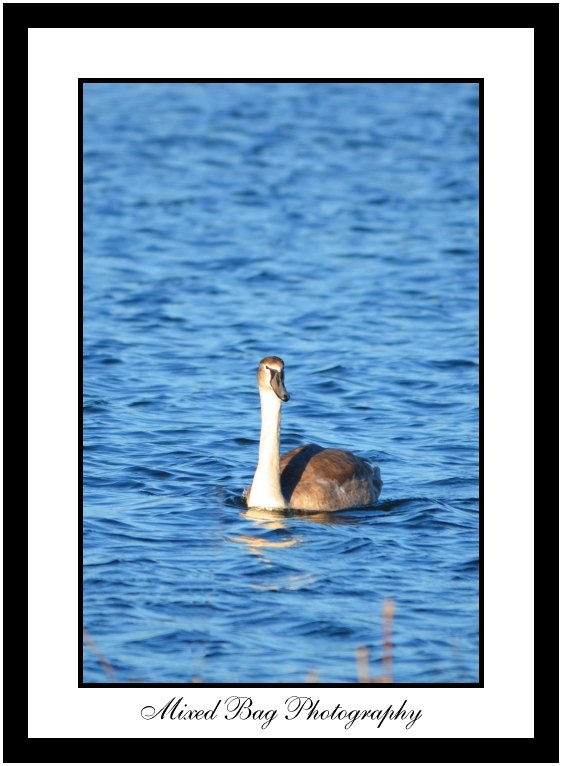 Jevenile Swan.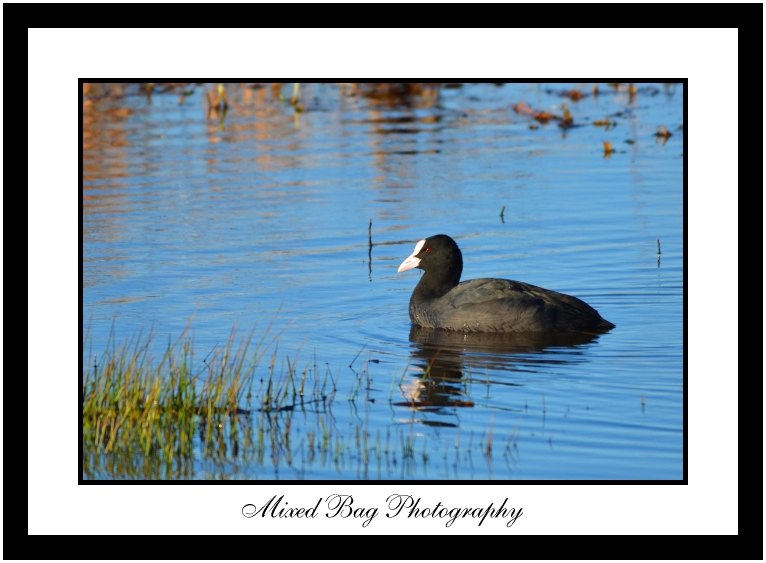 Coot.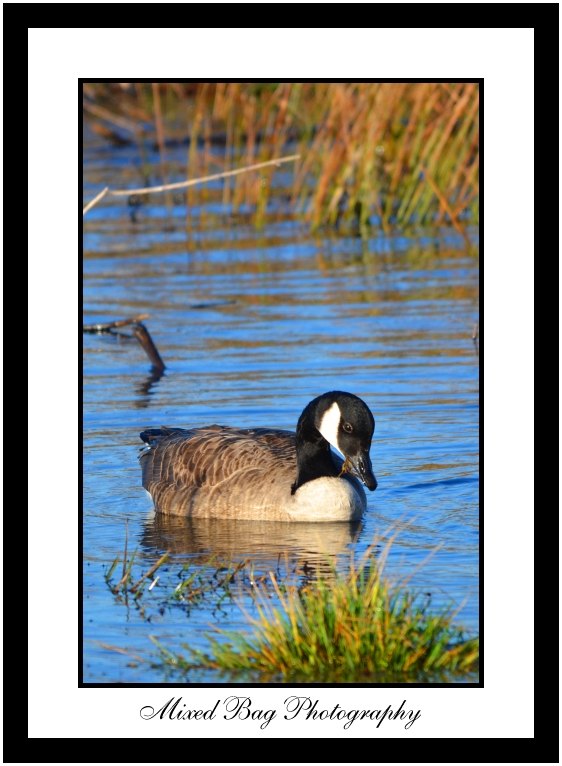 Canada Goose.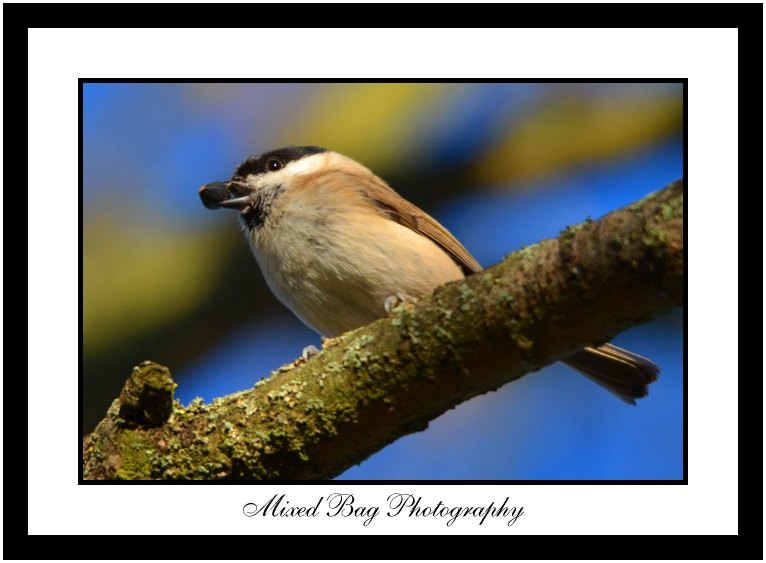 Marsh Tit.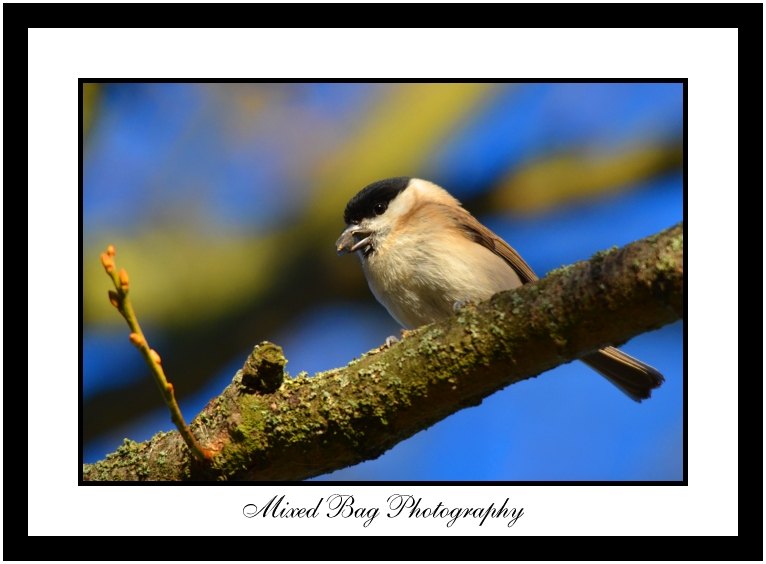 Marsh Tit.

Staveley Nature Reserve
Took my first trip out to Staveley this year and it proved quite fruitful. Staveley is quite a nice place and not far from York which makes it ideal if you only have a few hours to spare. The wildlife is varied due to the grassland, woodland and of course the lakes which are probably the main attraction.
First up on the sightings was a coal tit in the woodlands followed by a robin who was more than happy to sit on a branch watching me, watching him (as they tend to do). The octogan hide lake was full of water (after the contant rainy weather recently) and threw up my first sighting of the resident otter although he/she wasn't around for long. Sadly I completely missed the coal tit and the otter I shot through the glass thinking better to get something before it disappeared (I was wrong) and they weren't the best so I haven't included them.
On the way home I drove down the A168 rather than the A1 and passing the quarry near Allerton Park there were an abundance of stunning Red Kites. I managed to pull over briefly and snatch a few shots but with the light fading they weren't quite what I was hoping. There WILL be a next time though.
I am hoping to get back again soon and will be slightly more prepared...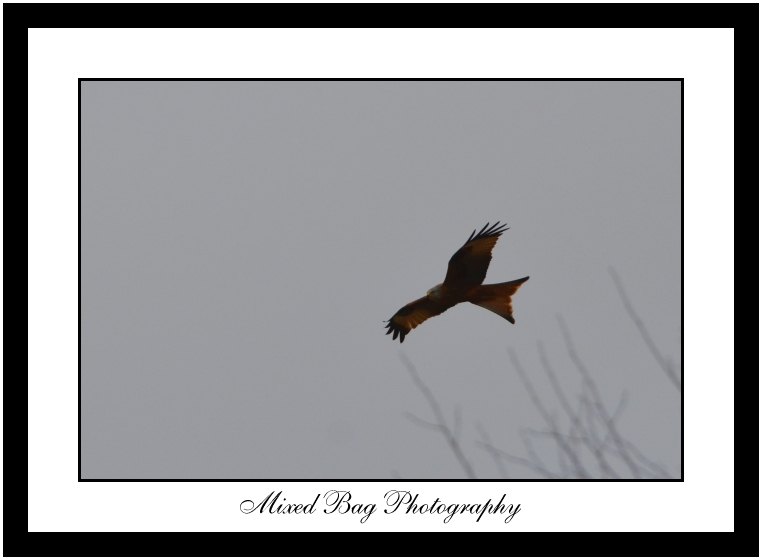 Stunning Red Kite.

Waxing moon over York
I thought I would start the year on the same theme as I left 2013 - the moon! I am really enjoying the challenge of trying to capture one of those really spectacular moon shots that you see in magazines etc and I think this is my best one to date.
Believe it or not this is just with a standard set-up and a telephoto lens rather than a telescope which I know is how they capture the aforementioned spectacular images. [click to enlarge]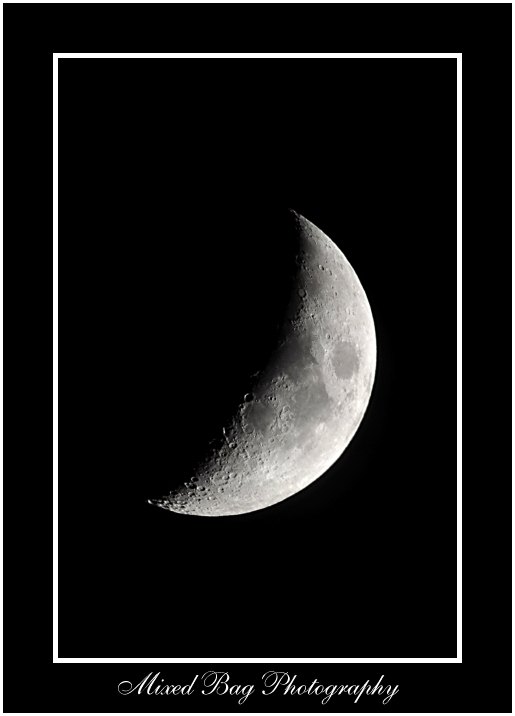 Waxing moon during the begining of January.

Happy New Year...
Firstly, if you are reading this then thank you and a very Happy New Year, I would like to wish you all success in 2014. If you want to look back on last year then the 2013 blog is here and as you would expect its always accessible from the top of the page too.
I am really looking forward to getting out and about again this year in what has been quite a dramatic start to the new year with all the storms, rain, gales and sadly flooding as well as the damage caused by some of the extraordinarily high waves coming off the Atlantic.
We are quite fortunate in York as we seem pretty sheltered from most of it, apart from the high winds towards the end of last year and of course the river Ouse flooding although we are quite used to that albeit not on such a regular basis.
I am hoping to get to all the regular places such as Bank Island, Wheldrake Ings, Fairburn Ings, Staveley Nature Reserve and of course Blacktoft Sands which was badly flooded with the enormous tidal surge recently (the good news on that is that they are now back up and running and there was very little damage to the hides and more importantly the wildlife) as well as trying out some new places too.
I am also hoping to enter a lot of photography competitions this year as well so fingers crossed and I will keep you updated on any progress. Of course, I also have my National Geographic page which is here if you want to take a look.
As ever I will also be updating regularly on the blog so please bookmark us and come back every now and then for an update.
Thanks again for looking and hope to have you on board for this year too.