2021 | 2020 | 2019 | 2018 | 2017 | 2016 | 2015 | 2014 | 2013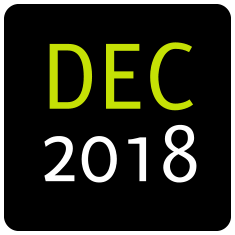 What a year...
Well, what a year. I have no idea where the time has gone but I know it's been pretty none stop with a fantastic variety of events, private commissions, commercial shoots, motorsport, track days and awards ceremonies...plus I've been taking bookings for 2019 since October which is always a great feeling!
Below is a small selection of the events I've covered in 2018 and with over a hundred attended, I'm ready for the Christmas break although as always, it will only be a few days off before getting back to what I love - taking photos!
Massive thank you to everyone who has commissioned me to work for them and to all those who have bought images throughout the year, it's all really appreciated. If you have an event in 2019 you would like covered, feel free to drop me a line or give me a ring and I'd be happy to discuss your requirements and give you a quote.
If you have an event you would like me to attend, why not get in touch? From sports meetings to corporate, private or fundraising events, I'm more than happy to hear from you and to discuss your requirements. Click for details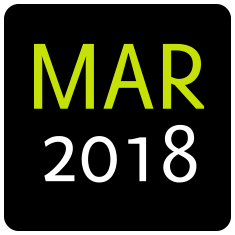 Where has the time gone...
I've just realised it's March (well actually nearly April) and it still mostly feels like winter with more cold and wet forecast for this Easter weekend. Typical.
So, what's been going on? Well, Autosport International started everything off nicely. Had a good mooch round for 3 days and enjoyed the show in the live arena this year, good to see a large number of grassroots cars in there as well as Billy Monger back behind the wheel with Terry Grant Stunts - that lad has recovered so well, both physically and mentally which is so good to see.
February saw the Minster FM Local Hero Awards again and I know I say it every year but it really is such a great event. It was nice to see so many North Yorkshire heroes honoured including Jake Vicars (brother of road racing up and coming star Brad Vicars) for the Sporting Hero award.
I also attended my very first Autotest with York Motor Club at Full Sutton and I have to say, I really enjoyed the day. I wasn't sure sure what to expect but with a good turn out of cars and a friendly bunch of people it was a great few hours of watching the drivers show their skills on the very tight, twisty and enteraining courses. I'll certainly be back to cover more when I can.
The motorsport season kicked off with a test day at Blyton Park with the BTRDA Rallycross, nice to get back out on track after a long winter. It was track based only though as they didn't want to wreck the loose stuff before Round 1 a couple of weeks later.
Sadly, the autograss season hasn't started as well though. The shakedown (and reserve) were cancelled at Scunthorpe firstly with the sad and sudden passing of Nigel Thompson - the autograss community lost a genuinely nice bloke and my thought's go out to the family and friends. The weather did the rest of the damage - heavy snow and prolonged freezing temperatures really didn't do the track any favours. In fact, the continued crappy weather has seen a large number of meetings cancelled including the 2 day Easter Extravaganza, again at Scunny.
Eventually though, Nottingham Autograss managed to get their track in shape and put on a great meeting despite being covered in 4 inches of snow the week before. With approx 190 drivers, there was plenty of racing action on the track as well as a few spills, thankfully though, everyone was uninjured - once again it goes to show how safe motorsport can be.
Looking forward to a busy April with the first meetings at Croft, Yorkshire Dales and York Autograss as well as the Spring Cup at Olivers Mount. Here's to better weather and hoping for an excellent 2018 season for all motorsport.
If you have an event you would like me to attend, why not get in touch? From sports meetings to corporate, private or fundraising events, I'm more than happy to hear from you and to discuss your requirements. Click for details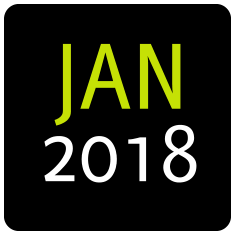 So here we go again...
January, again! Firstly Happy New Year, I hope you all had a well deserved break and are ready to get back into it?! Another 365 days of fun ready to be had - well that's the hope anyway!
I spent a slightly chilly but pleasant New Years day at North Cave Wetlands to get some fresh air and to get back into the swing of things, rather than sitting watching films and eating the oh so plentiful leftovers - nice as it is but I'm sure you'll agree there's only so much you can eat!
So nice to be back out there and with it being winter, a completely different set of birds to those that are there during the summer months. There were rumours when I arrived that there was a sparrowhawk around but, sadly, I didn't manage to see him - which, to be fair, is also the norm for me. That said, there were plenty others to see; egrets, Highland cattle, herons and swans as well as plenty others.
With out doubt though, the highlight was when I was packing away. A robin came and sat within 2ft of me and just sat there watching me packing my stuff up. He didn't even bat an eyelid when I opened the car door and got my camera out and rattled off 20 or so shots. Great end to the day as I never really seem to get a picture of a robin I really like! A few from today are below.
I've also included a few shots from the very brief spell of snow we had in York - not quite enough to rival the 6ft of snow dumped in the USA but enough to make my bit of the world look a little different and a bit more festive.
Enjoy the photos and as always this year, I'll be keeping the website up-to-date with images, so feel free to keep popping back. I've also been filling the diary for 2018 so if you have an event, gig, commercial venture or sports event you would like me to cover, please drop me an email or give me a call and I'd be more than happy to have a chat with you.
Thanks all and happy new year!
If you have an event you would like me to attend, why not get in touch? From sports meetings to corporate, private or fundraising events, I'm more than happy to hear from you and to discuss your requirements. Click for details